Theresa Cain, an Ohio mother of 2 killed her husband, the couple's son, Ethan Cain, 13; and her father, William Felton, 74 before turning the gun on herself as cops arrived to serve eviction papers.
Theresa Cain also shot her 20 year-old daughter Samantha Cain at her family's home in Ohio Township on February 27.
Samantha survived, but remains in critical condition in hospital.
Details of what happened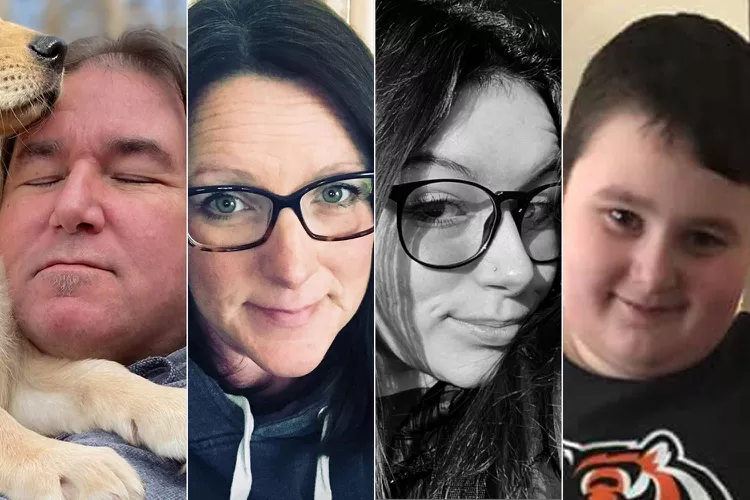 According to a news release, the horrific murder-suicide began when deputies from Clermont County Sheriff's Office arrived to serve eviction papers at around 9:40am that morning.
Theresa greeted the cops on the patio, before rushing back inside her home, according to Fox19.
As they approached the door, multiple gunshots were heard coming from inside the residence, the release reads.
Upon entry, authorities located four people dead from gunshot wounds.
A fifth gunshot victim, later identified as Samantha, was still alive and was transported to an area hospital.
In a statement posted on the school district's website, New Richmond Superintendent Tracey Miller wrote, "We are stunned and saddened by the loss of Ethan Cain. Ethan was loved by students and staff alike and his loss leaves a tremendous hole in the heart of our district and our community."
"We ask you to keep Ethan's sister, a recent New Richmond High School graduate, Samantha Cain, in your thoughts as well. The entire New Richmond community is behind her in this fight," the statement continued.
According to WCPO, Samantha is currently a student at Northern Kentucky University.
A GofundMe has been organized to help offset her medical expenses.
Who did Theresa Cain shoot?
Those killed have since been identified as Theresa's husband Steven Cain, 50, her son Ethan Cain, 13 and her father William Felton, 74.