Three sisters Viola Medlin Singletary, Gloria Medlin McCrimmon, and Cheryl Elaine Medlin have died in a horror crash in North Carolina just a day before the youngest woman's birthday.
Viola Medlin Singletary, 74, Gloria Medlin McCrimmon, 72, and Cheryl Elaine Medlin, 63, were on Highway 690 in Moore County on Wednesday when a 2023 Kia crossed the center line and slammed into their vehicle, State Highway Patrol officials said.
The fatal smash, involving a 2023 Kia and a silver 2010 Hyundai, completely destroyed the sister's car, killing all three as well as the Kia driver.
The youngest of the siblings, Ms Medlin, would have celebrated her 64th birthday yesterday, State Highway Patrol officers said.
The only person to survive the tragedy was Suzanne Beasley, who had been a passenger in the Kia.
She was airlifted to hospital with serious injuries, local news station WRAL reported.
Police said the incident happened around 10.59am after the driver of the Kia sped round the bend before colliding with the sisters' vehicle, in which the oldest was driving.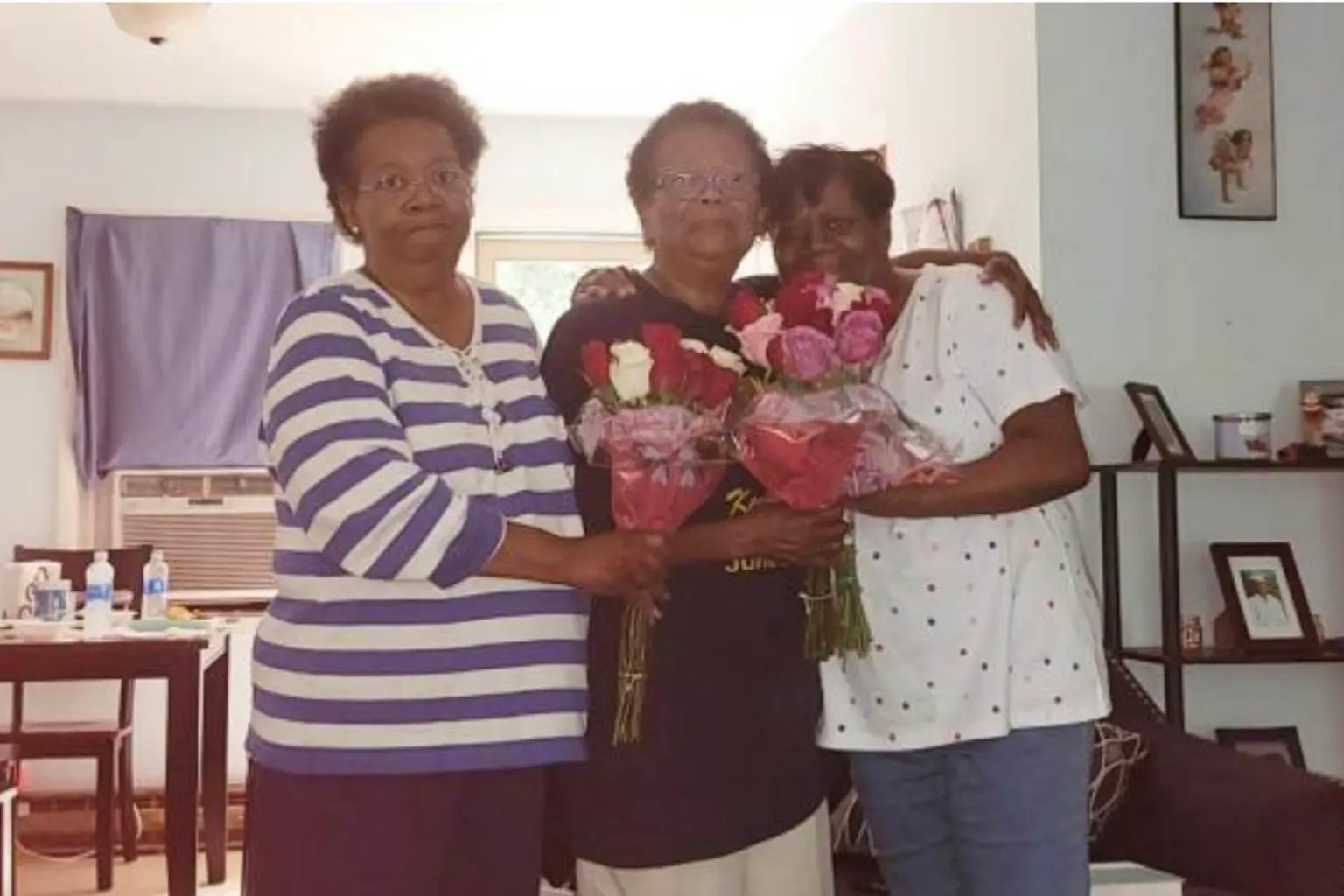 Wayne Davis had witnessed the horrendous crash, only to find his cousin, the lone surivor Ms Beasley, had been involved.
He said: 'I hadn't seen my cousin in eight years and there was blood around her face. I couldn't recognize that was my cousin.'
Family members said the three sisters did 'everything together' and were on their way to get some lunch in nearby Fayetteville.