Reverend Lucy Natasha born ( 24th July ) is a Kenyan pastor and revivalist.
She is the founder of Lucy Natasha Ministries International: an interdenominational outreach ministry that holds conferences, revivals, and seminars.
Lucy credits her Christian upbringing life to the godly influence of her biological mother Rev. Esther Wanjiru who is a fervent intercessor and Pastor.
Date of Birth
She was born on 24th July.
Education
She schooled in Umoja and thereafter furthered her studies in South Africa where she graduated in public relations and theology.
Natasha received an Honorary Doctorate of Christian Leadership from United Graduate and Seminary College; the USA for her outstanding contribution to empowering the body of Christ.
Awards
She has received the World Civility Ambassadorial Award in recognition for her cross cultural ministry impact and leadership.
The Africa Prestigious Awards also honored her with their Africa Women Leadership Award in appreciating her Social Outreach activities.
Career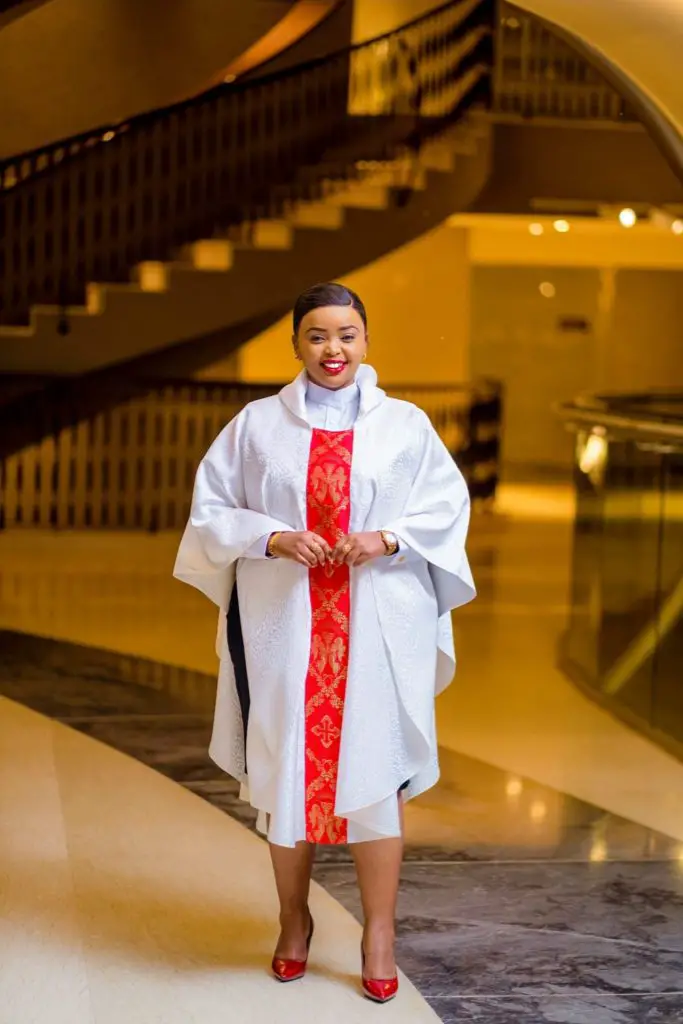 She began her ministry career when a preacher predicted that a prophet would arise from her family.
The preacher went on choosing her, pointed at her upon which her stammering stopped.
She was 10 years old when this happened.
The prediction later came to pass when she was ordained in 2011 at Huruma's Redeemed Gospel Church.
She has preached her gospel to over the world in places like Doha-Qatar, Leicester, Birmingham-United Kingdom, Malawi, Nigeria, South Africa, Ethiopia, Rwanda, and other regions.
Her deep insight into God's word, prophetic gifting, and the uniqueness of her ministry appeals to diverse groups of people.
Rev Natasha has demonstrated outstanding wisdom and is an accomplished author of best-selling publications in various Christian topics.
Through her Social Media Platforms, Media Outreach through Oracle 1 TV, her ministry is impacting people globally.
Net Worth
Not Estimated ( Update Soon )
Sermons
Fact Check
We strive for accuracy and fairness.
If you see something that doesn't look right, email us at  [email protected]