Nathaniel Huey Jr, the suspect in an Illinois quadruple murder was found dead shortly after he allegedly sped away from police Wednesday afternoon.
Nathaniel Huey Jr was 31-year-old and was from Streamwood, Illinois.
Romeoville Deputy police Chief Chris Burne said police also identified Ermalinda Palomo, as a female person of interest in the case who had a relationship with the Huey.
She later died of her injuries, according to a news release from Oklahoma authorities.
What happened
On Tuesday evening, the female was reported as missing or endangered by her family.
Romeoville police issued a bulletin to other law enforcement agencies identifying Nathaniel Huey Jr as a credible person of interest in the shooting deaths.
Huey was said to have extensive firearms training, according to a police bulletin.
He also ran a security business that was involuntarily dissolved earlier this month, according to the Illinois Secretary of State's website.
Then, Wednesday morning, police in Catoosa, Oklahoma, found a vehicle connected to the suspect and attempted to stop it.
The vehicle did not stop and tried to elude police.
The chase ended in a single-car crash on Interstate 44, and the suspect vehicle caught fire.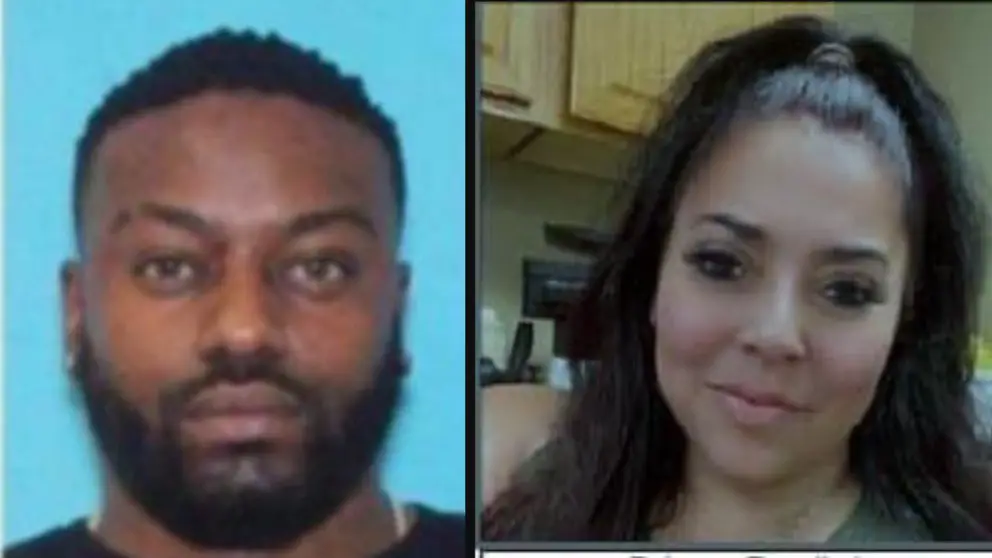 Video of the crash scene appears to show an SUV with significant damage on the highway.
Officers at the scene then heard two gunshots and found Nathaniel Huey Jr girfirlend, Ermalinda Palomo with a gunshot wound.
Ermalinda Palomo was listed in critical condition.
A male was also found with a gunshot wound in the driver's side of the vehicle.
Catoosa police still needed to notify next of kin before identifying the two people in the suspect vehicle at the time of the crash, but Romeoville police said the man is believed to be Huey.
When asked if police have come up with a motive for the shooting, Burne said investigators developed a "nexus" between Huey and the victims, but declined to share what the connection was.
Authorities previously identified two of the Romeoville shooting victims as Alberto Rolon, 38, and Zoraida Bartolomei, 32.
The other two victims were their sons, ages 7 and 9. The family's dogs were also found dead on Sunday.