Nathaniel Huey Jr. was named as a person of interest in the deaths of Alberto Rolon, Zoraida Bartolomei, and their two children and dogs, according to the Romeoville, Illinois, Police Department.
Huey died after a fiery crash in Oklahoma after police heard gunshots ring out, police wrote in the statement posted to their Facebook page.
Although police did not name the female, Silver Search Illinois posted an alert that said her name is Ermalinda Paloma.
She later died of her injuries, according to a news release from Oklahoma authorities.
What we know about Nathaniel Huey Jr and Ermalinda Palomo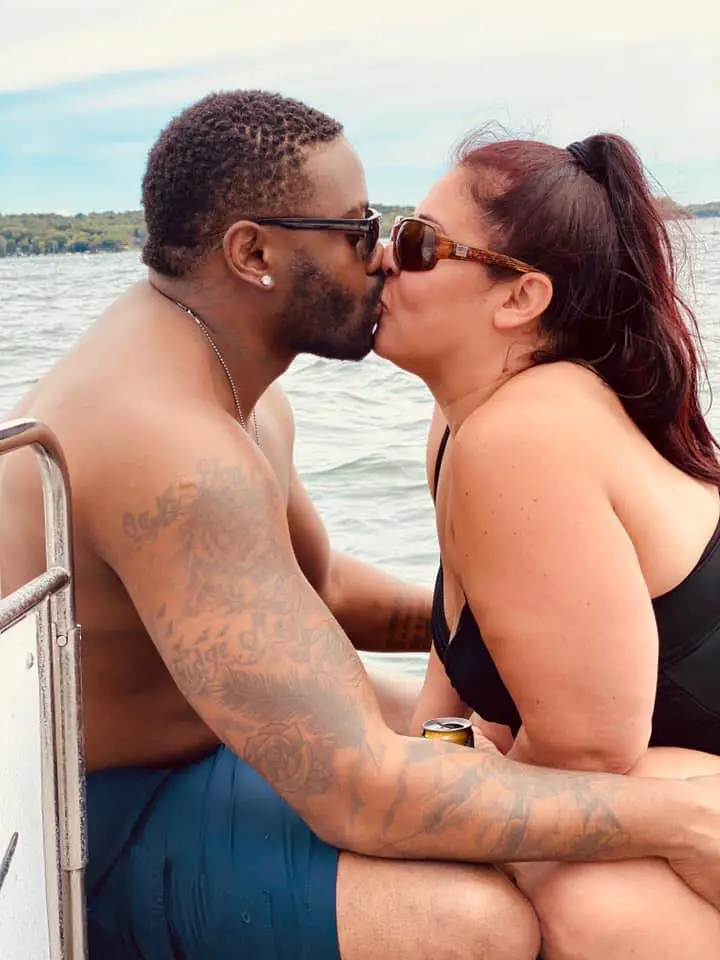 Nathaniel Huey Jr Facebook profile indicates that he is married to Ermalinda Palomo.
Nathaniel Huey Jr was 32 years whiles his wife was Ermalinda Palomo was 50 years.
Neighbors said she and Huey lived in Streamwood together for about the past six years.
Huey was described by police working the case as "irrational and erratic" with extensive firearms training.
Huey known on Facebook as Azay Ezekiel Lewis owned a private security company called Black Bear Security, LLC.
In terms of a motive, police have so far only said that there was some kind of a relationship between Huey and the deceased family.
That came as neighbors of Huey Jr., 32, and his 'wife# described the couple as 'very sweet' and their family as 'amazing.'
'They were very sweet. The whole family seemed just amazing,' Samantha Edwards told CBS Chicago.
'It's definitely made me have a whole new perspective on trust; on the people I surround myself with. I have two children – you know, I have a 12-year-old and a 4-year-old – so every day my daughter walks to school, I am in fear,' Edwards said, 'and it is just kind of put more fear in my head now,' Edwards added.