Medeama Sporting Club has rejected the decision of the FA to deduct 3 points from their total point tally and fine them ¢5000 after losing protest to Olympics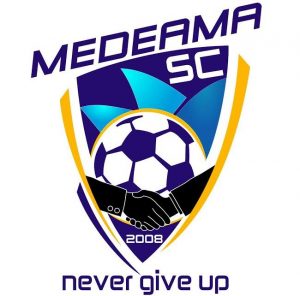 Earlier this evening, the Ghana Football Association released a press statement on the ruling and decision to deduct 3 points from the total tally of Medeama Sporting Club.
This was done after the club lost a protest case against Accra Great Olympics for fielding an unqualified player.
Medeama's response said:
"The club has initiated processes to file an appeal against the bogus and ridiculous decision and will exhaust the internal legal channels."
"The club will also explore other options including seeking justice at CAS" 
The player in question, Nana Kofi Babil, was deemed to be unqualified for the two clubs' Match week 12 fixture in the Ghana Premier League but still played in that fixture
An accumulation of yellow cards, the last being in their match week 11 fixture rendered him unqualified but a different interpretation of the laws by Medeama saw him play that game.
The case was then reported by Olympics who have since won their protest.
With the league on hold due to the worries regarding the outbreak of the CONVID 19 virus, the FA will be looking to take this opportunity to sort this out.