Fantana and Wendy Shay are at each other's throat once again because of a comment the former made during an interview.
The two have been throwing jabs at each other on social media for quite some time now that at a point, Fantana threatened to slap Wendy.
It is always assumed they do it for clout but from all indications, it is more than just for attention.
On Wednesday, Fantana was on Rhythmz Live with Regina Van-Helvert on Gh One and while answering a question she listed Wendy Shay as a local Champion who "hasn't really achieved anything outside of Ghana."
In response to her comment, Wendy Shay made an Instagram post today to say "Some artiste can create news but can't create hit songs. Ask how much Betplanet paid me…"
The second part of the message, she wrote in German is translated by Instagram to be: "with big teeth, you don't do hit songs I make money and f**k y'all"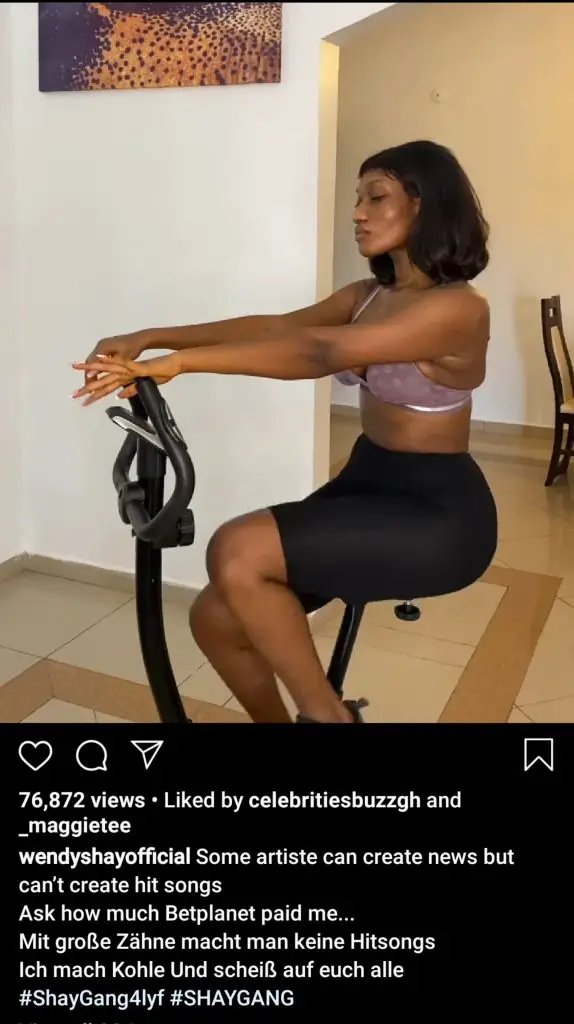 According to google translate, it means "You don't make hit songs with big teeth. I make coal and shit on all of you".
Fantana is back with a new reply and whole revelation.
She claims Wendy Shay brought her following and tried to sabotage her so many times.