The family of Madison Gerhard, 23, is in mourning after their loved one was hit and killed by a car Saturday morning in West Palm Beach.
"She was beautiful, she was kind and she would never hurt a soul," mother Kristen Gerhard said. "I just had to go get her cat."
Madison Gerhard was big mental health advocate.
She was getting her real estate degree while finishing her psychology degree at Florida State University.
Her parents said Madison was originally from New Jersey and an avid athlete, loving soccer, cheer, lacrosse, and snow skiing.
They said she picked up water skiing after moving to Palm Beach about four years ago.
"She loved the beach and she loved the sunsets and the sunrises," Kristen Gerhard said.
Madison was the youngest of two children.
"She was just the most loving and kindhearted person I knew. I knew a lot of people and nobody quite like her," her older brother, Peter Gerhard II, said. "She always cared about others before herself and would take the shirt off her back for anybody."
Peter Gerhard said Madison had a big heart for animals and would volunteer from time to time at Big Dog Ranch Rescue.
What happened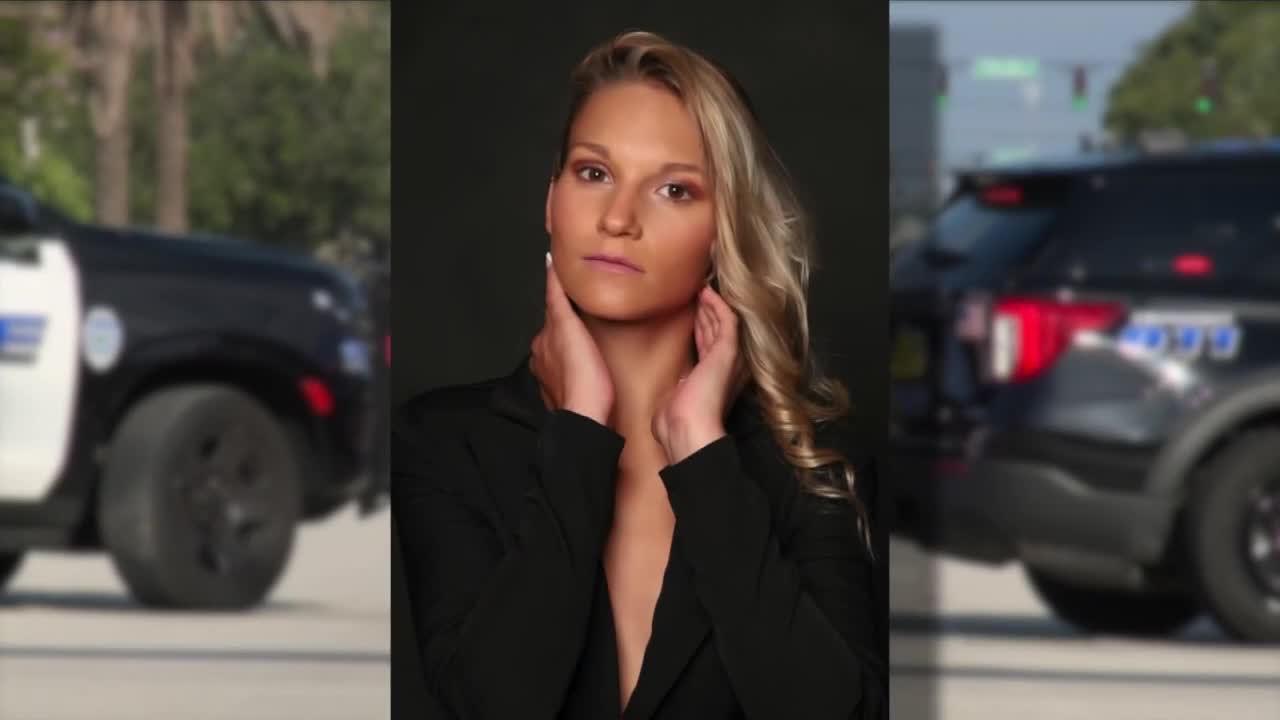 According to the West Palm Beach Police Department (WPBPD), the accident occurred just before 5 a.m. on Saturday.
Madison Gerhard, of Palm Beach, was crossing the street south to north on 45th Street, west of I-95 when she was hit by a driver traveling westbound.
Gerhard was launched 50 feet into the air and landed in the outer right turn lane near a RaceTrac gas station.
She died on impact, the West Palm Beach Police Department says.
Traffic Homicide Investigators say the driver was traveling at 55 miles per hour when the impact occurred.
Traffic homicide investigators say the 56-year-old driver, whom police have not yet named nor charged with a crime, was driving about 55 mph at the time of the crash. He left the scene before first responders arrived.