An Ohio woman identified as Lisa Nacrelli has been arrested for attempting to lure a 4-year-old boy from his home.
Lisa Nacrelli, who is 44 years old, was arrested and charged with child enticement after a Norwood family said she tried to get their son to come home with her.
Online court records show that Nacrelli was also charged with one count of impersonating an officer as well as one count of trespass in a habitation.
What happened
Home surveillance footage shows that the young boy was sitting on an orange bicycle just a few feet from his Cincinnati suburb front door when the stranger approached and immediately placed her hand on his back.
The suspect, Lisa Nacrelli, looks over her shoulder toward the house before bending back over the boy while "talking to him and rubbing him," the boy's father said in an affidavit.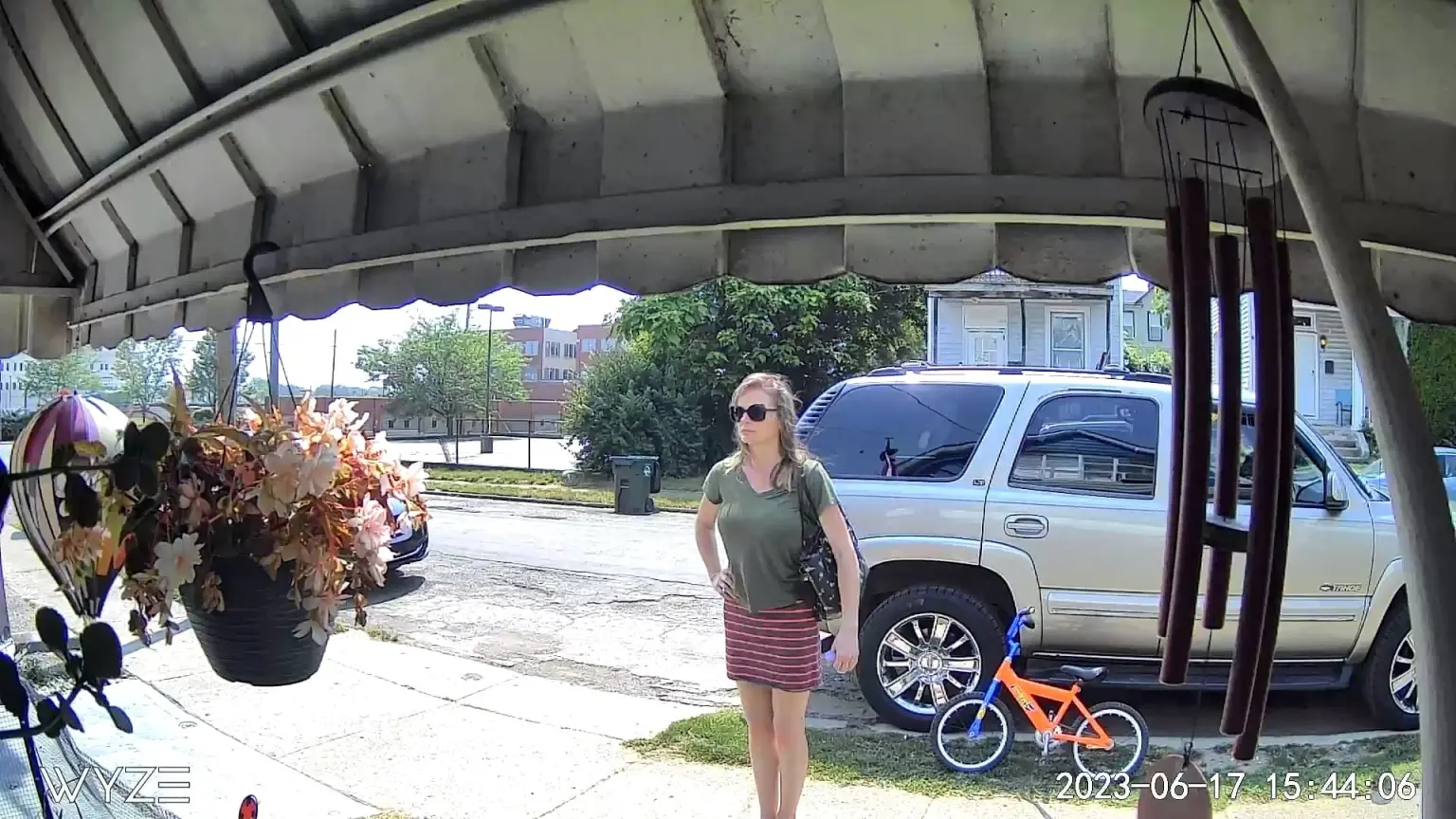 The woman can be seen repeatedly running her hands through the child's hair and on his back while he avoids meeting her eye.
The boy's parents claim Nacrelli asked their son to come home with her at least three times and told the boy she had a "really pretty car seat" for him inside her car.
"Who are you?" the boy asks, though the woman's answer is unclear.
After nearly 3 minutes of being inappropriately stroked by the stranger, the boy hops off his bike, throws his hands up and retreats to the house, stating that he has to go get his mother.
"She had made my 4-year-old son uncomfortable to where he said 'I want to go get my mom,'" the father wrote.
The woman can be heard telling the boy that her name is Lisa and to tell his mother that she's from CPS.
She then expectantly waits outside for the mother while calmly pulling from an electronic smoking device.