Pinkey Susan Carr, an Ohio judge is in the news after she was removed from the bench Tuesday for misconduct that included repeatedly lying, issuing illegitimate arrest warrants, and wearing spandex shorts, tank tops and sneakers in court.
Judge Pinkey Susan Carr was suspended indefinitely by the Ohio Supreme Court as she agreed to undergo evaluations of her mental and physical health.
She had been accused of more than 100 instances of misconduct.
Carr received the second-most severe sanction that can be imposed against an attorney or judge for ethics violations.
Carr's misbehavior first came to light as she continued holding court hearings after the onset of the global COVID-19 pandemic forced the courthouse to shut down.
She subsequently issued warrants for the arrest of defendants who did not show up to court, despite being told they were not required to because of the coronavirus.
She repeatedly set bails at $5,000 and $10,000 for defendants who were not in court and then lied and said it was 'absolutely untrue' that she had issued said warrants.
In the scathing 58-page filing case against her, Carr is accused of a variety of sorts of egregious behaviors that amount to presiding over her courtroom 'in a manner befitting a game show host rather than a judge of the Cleveland Municipal Court.'
She often demeaned defendants and attorneys in her courtroom, calling one attorney who questioned holding court during the pandemic a 'little idiot.'
Who is Pinkey Susan Carr?
Before her recent suspension, Pinkey Susan Carr was a judge on the Cleveland Municipal Court in Ohio.
She was first elected to the court in 2011 and took office in January 2012. Carr won a new term in the general election on November 7, 2017.
She attended and graduated from John F. Kennedy High School and Baldwin-Wallace College, where she earned a bachelor of arts degree in political science in 1987, with a double minor in business administration and communications.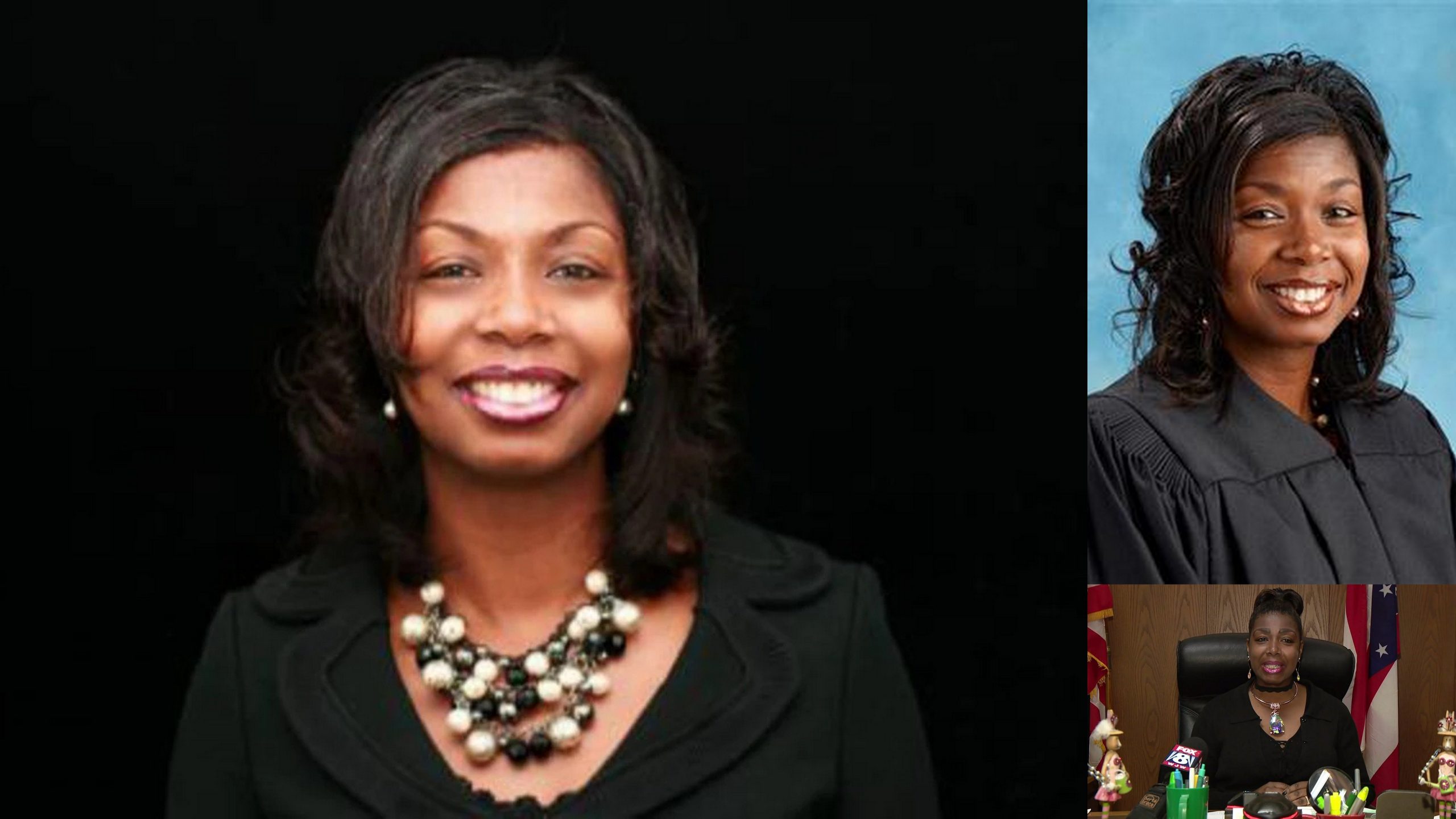 Judge Carr earned her juris doctorate degree from Cleveland-Marshall College of Law in 1992, and was admitted to the Ohio bar in May of 1993.
During her 18-year legal career, she sought justice as a prosecuting attorney for the City of Cleveland and Cuyahoga County for 13 years.
While employed as an Assistant Prosecuting Attorney for the Cuyahoga County Prosecutor's Office, Judge Carr spent seven of her nine years working in the elite Major Trial Unit.
In that capacity, she prosecuted murder and rape cases, including, but not limited to the Anthony Sowell serial murder case, which received international attention.
She won a conviction in what is considered the highest-profile criminal case in Cuyahoga County's history.
Judge Carr was also deputized as a Special Assistant United States Attorney for the federal prosecution of Anton Lewis, who was found guilty of igniting one of the deadliest fires in the history of Cleveland: the East 87th Street arson, which claimed the lives of nine victims.
Judge Carr also spent several years working in Cleveland City Hall during the mayoral reign of former Mayor Michael R. White.
While working in the City of Cleveland's Law Department, she held several supervisory positions, as Chief Assistant Director of Law for the Code Enforcement and Labor and Employment sections, Chief Counsel and Law Director from 1998 until 2002.
Judge Carr is a member of the Cleveland Metropolitan Bar Association, The Norman S. Minor Bar Association, an executive board member of the NAACP Cleveland Chapter and a past board member of the Cleveland Treatment Center.
Her honors include being chosen Cuyahoga County Prosecutor of the Year in 2009 and as one of Cleveland Magazine's Most Interesting People in 2010.
Fact Check
We strive for accuracy and fairness.
If you see something that doesn't look right, email us at  [email protected]