Celebrity barman, Cubana Chief Priest has released some damning receipts to prove his allegations that BBNaija's Maria snatched her sister's husband identified as Kelvin Anene.
Over the weekend, Cubana Chief Priest dragged BBNaija's Maria into the mud as he called her out for snatching his sister's husband and spending time with him in Dubai adding she's been threatening her sister to leave the marriage.
This has however led to the unfolding of drama on social media which a blogger identified as @trapselena disclosed that Cubana Chief Priest's sister ended her marriage a long time go and people who know more facts about the issue have dropped in their opinions.
Well, Cubana Chief Priest has shared more details stating that his sister filed the divorce papers a month ago to trash the blogger's claim.
According to him, his sister traveled to Dubai to see her husband who hasn't been answering his phone calls but upon reaching the house Maria opened the door for her wearing her husband's shirt.
He wrote, "Divorce Was Just Served Barely A Month Ago, We No Dey Post Receipt With Ink Cover Slide To See Date, My Sister Gave Up The Marriage After Finding Out Kelvin Sponsored The Big Brother Movement And Also When She Came To Dubai To See The Husband Who Does Not Pick Calls Again And Low N Behold Maria Opened The Door For Her Putting On The Husbands Tshirt, I Personally Gave Kelvin Who Managed Maria's Account While She Was In Big Brother And I Also Intorduced Them To @pauloo2104 For Management, All We Ask Is Let Her Not Receive Threats Again She Has Moved Out Of Their Matrimonial Home In Owerri To Abuja Few Days Ago To Get A New Life, Let Her Be Respected. They Were Never Divorced Since 2018, She Just Started The Process Which He Is Yet To Respond"
Check out photos below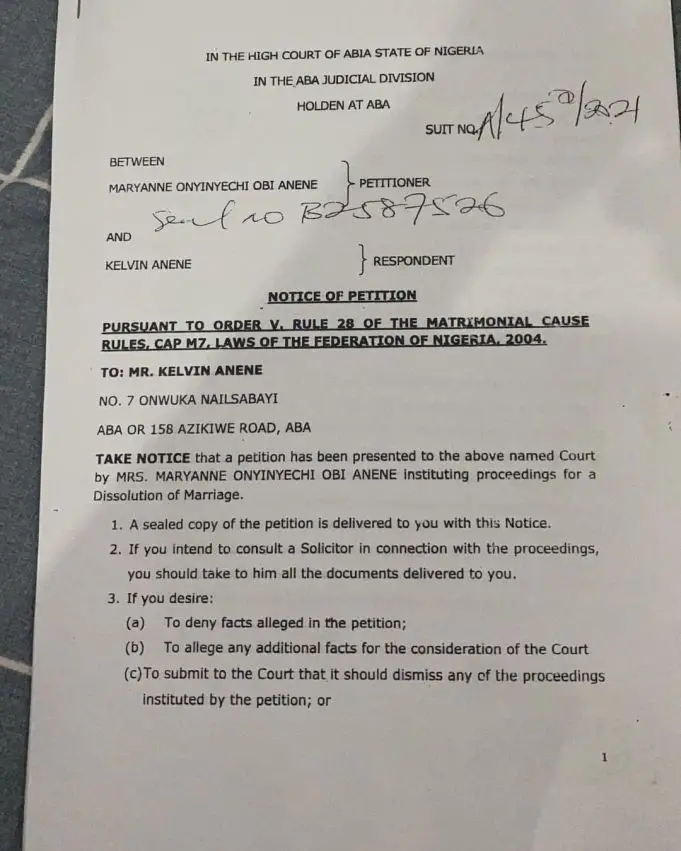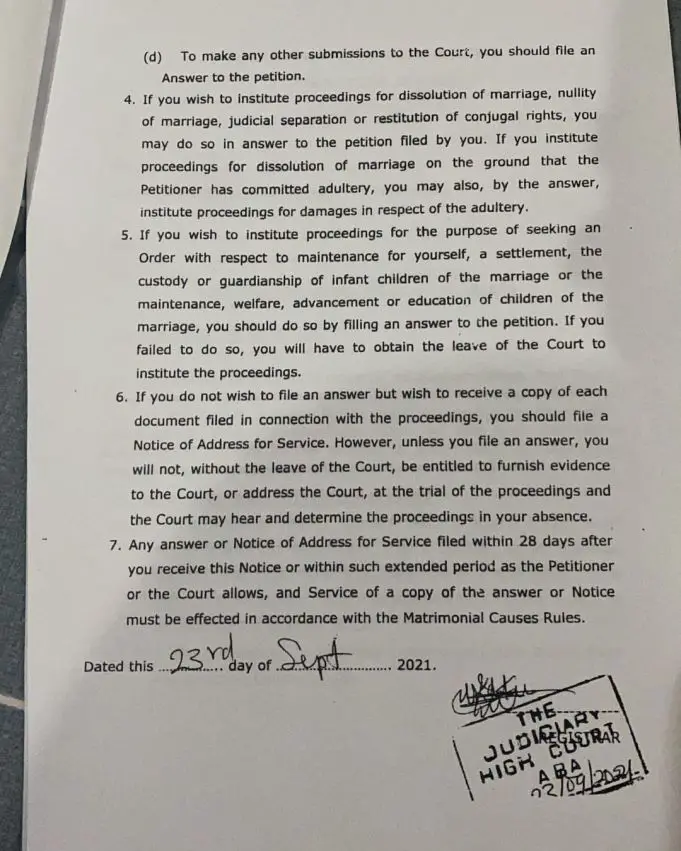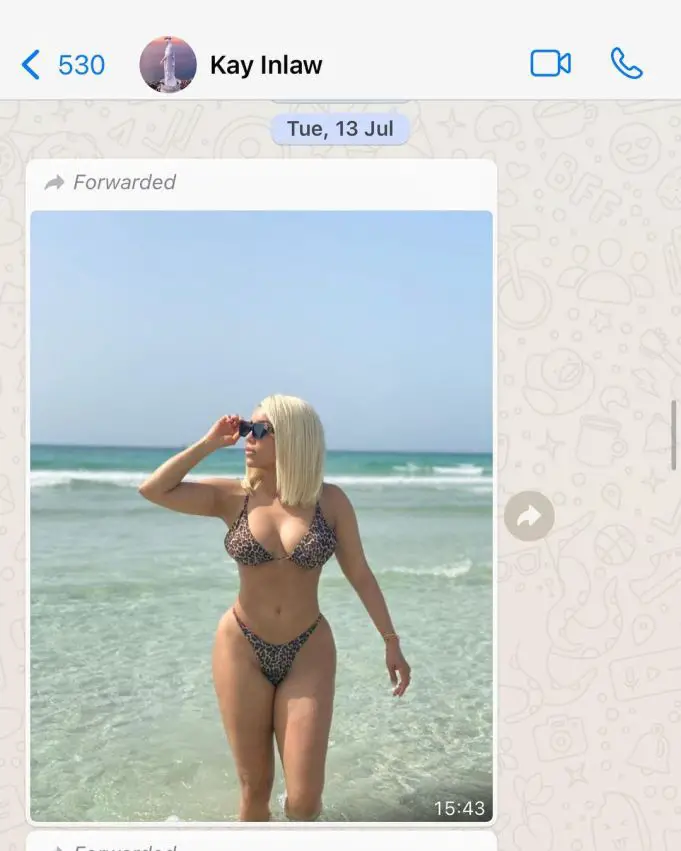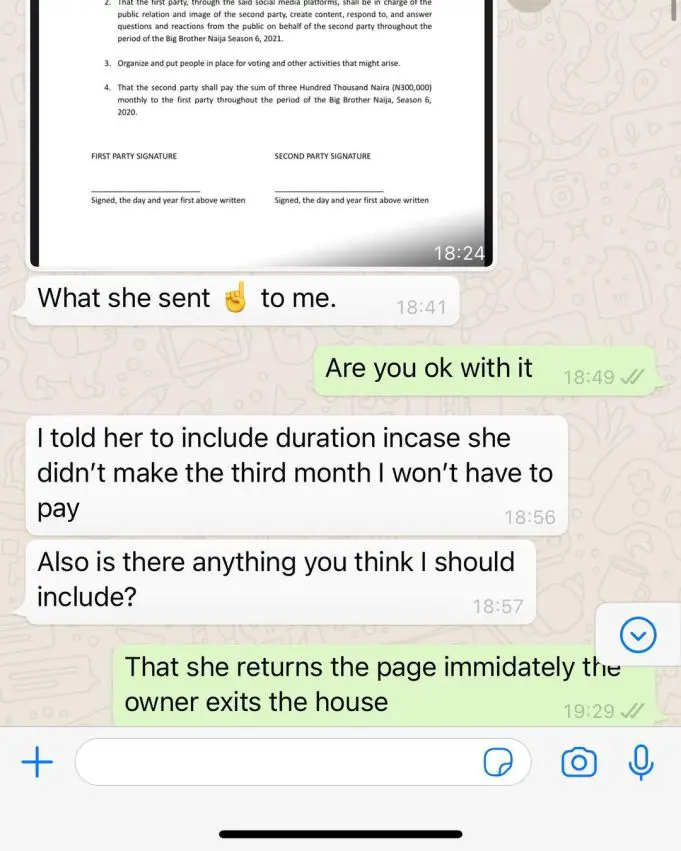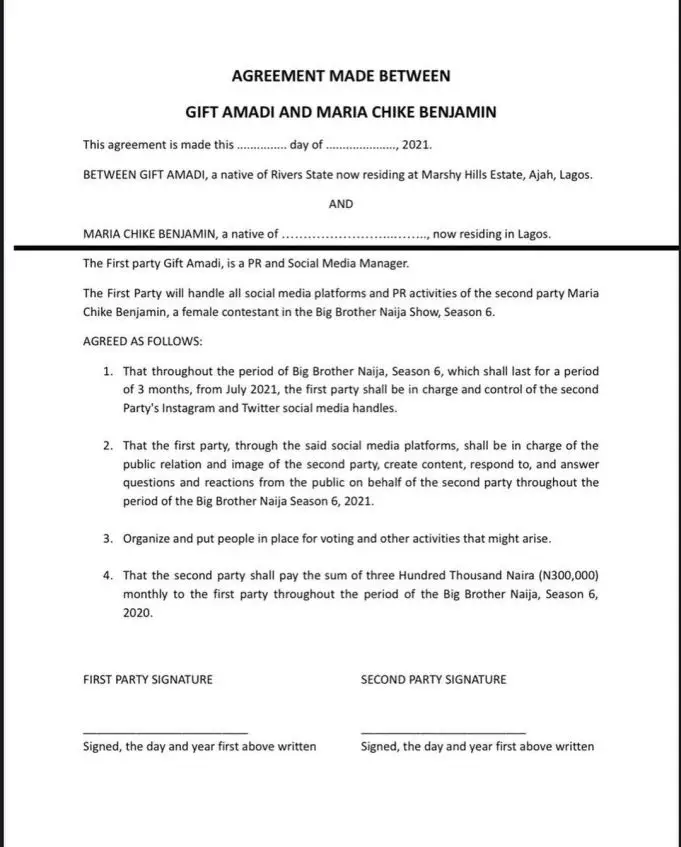 He also released more conversations between his sister and Maria in May 2021, where she admitted to living with Kelvin in Dubai.
"Side Chick Dey Message Madam Dey Advice Am, Maria You Get Mind Shaaaa"
 

View this post on Instagram