American professional baseball outfielder for the New York Yankees of Major League Baseball, Aaron Judge has finally done it.
He has broken Roger Maris' all-time home run mark by hitting his 62nd homer of the season Tuesday night.
It didn't take Judge long, as he led off the game taking Texas Rangers starter Jesus Tinoco deep for a solo shot to start the game.
Unlike the 61st home run, which fell just short of the stands full of eager fans, this ball made it.
A Dallas man named Corey Youmans caught the ball on the fly.
He was immediately taken into the tunnel beneath the stands by Rangers security.
As he was whisked around the stadium by security, Youmans was peppered with questions by reporters.
Watch video below
#Rangers Security whisked away a Dallas man by the name of Corey Youmans who caught Judge's 62nd home run ball.
#62 pic.twitter.com/lP7jequjIJ

— Joe Trahan (@JoeTrahan) October 5, 2022
Who is Cory Youmans?
Cory Youmans is a Vice-President of Fisher Investments, which manages $197 billion worldwide, according to USA Today.
Youmans happens to be the husband of Dallas sports reporter and Bachelor Nation alum Bri Amaranthus.
Bri Amaranthus  celebrates husband Cory Youmans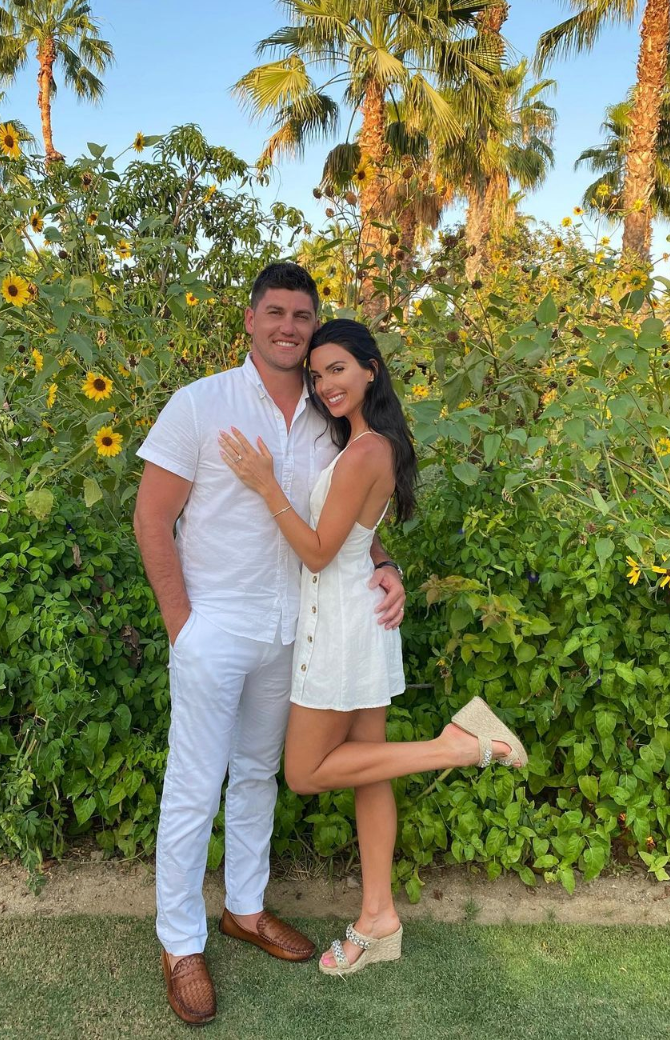 Amaranthus celebrated her husband's mega-money catch on social media as she quote tweeted a video of Youmans being whisked away by security, writing: 'THIS IS MY HUSBAND'.
She later posted a photo of the ball to her Instagram story, adding: 'That's my man. @thejudge44 #62.' 
Amaranthus covers the Dallas Mavericks and Cowboys for Sports Illustrated.
She was previously a host and reporter for NBC Sports Northwest, and was a contestant on the 22nd season of 'The Bachelor,' in 2018.