An Alabama woman identified as Carlethia Nichole Russell has been reported missing.
According to investigations, authorities say Carlethia Nichole Russell disappeared after calling 911 to report a child walking along the side of a highway.
When Carlethia Nichole Russell made the report
Carlethia "Carlee" Nichole Russell, 25, contacted 911 at about 9:34 p.m. on Thursday and reported seeing a toddler walking on the side of I-459 South near mile marker 11, according to a press release from the Hoover Police Department.
Before cops arrived, Russell had stopped to check on the child and called a relative to tell them what she saw, police said. During the call, the relative lost contact with Russell, but the phone line remained open.
Russell's mother told Alabama Local the person her daughter was on the phone with was her son's girlfriend, who claimed she heard screaming before the call went nearly silent.
Upon the arrival of the police at the location, they discovered Russell's deserted vehicle along with some of her belongings nearby.
However, they were unable to locate Russell or a child in the vicinity.
Hoover police mentioned that they have not received any additional reports of a missing small child.
The woman's mother informed Alabama Local that a trucker reported seeing Russell's car with an open door, and a gray car was pulled over near it during the time when she supposedly disappeared.
As the investigation into the woman's disappearance persists, Russell's family is now seeking assistance from the public to gather any information that may help in finding her.
Who is Carlethia Nichole Russell?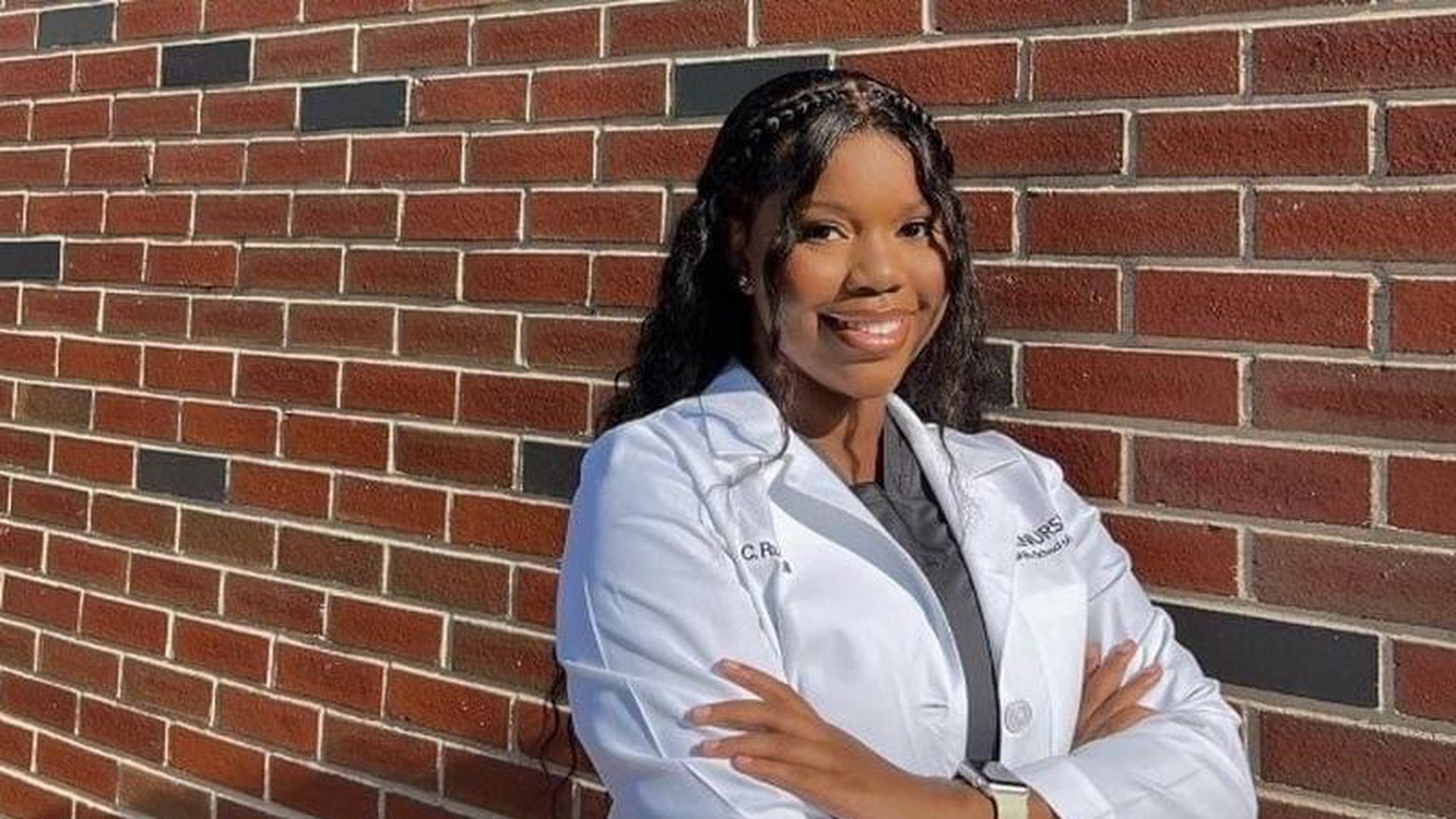 Carlethia "Carlee" Nichole Russell is a 25-year-old Black female.
She is 5 feet 4 inches and between 150 to 160 lbs.
She was last seen wearing a black shirt, black pants and white Nike shoes.