Apraku My Daughter Biography
As we battle to settle that evangelist Apraku My Daughter is no more with us in this world, we have dived into a portion of the things about the late Apraku My Daughter which most Ghanaians have an idea of.
Pastor Emmanuel Apraku, popularly known as 'Apraku My Daughter', was the founder and leader of King Jesus Evangelist Ministry International Osofo.
He had over 25 church branches with some branches in USA, Holland, Switzerland, and others but within a year, he lost all remaining about 5 churches.
He was confirmed dead on Wednesday, May 20, 2020. Numerous Ghanaians and his associates in media outlets have communicated how his demise has left them in bitterness.
Apraku later traveled outside Ghana to start new branches but when he got back to Ghana, his junior pastors have gone their separate ways with his church members.
Apraku My Daughter Biography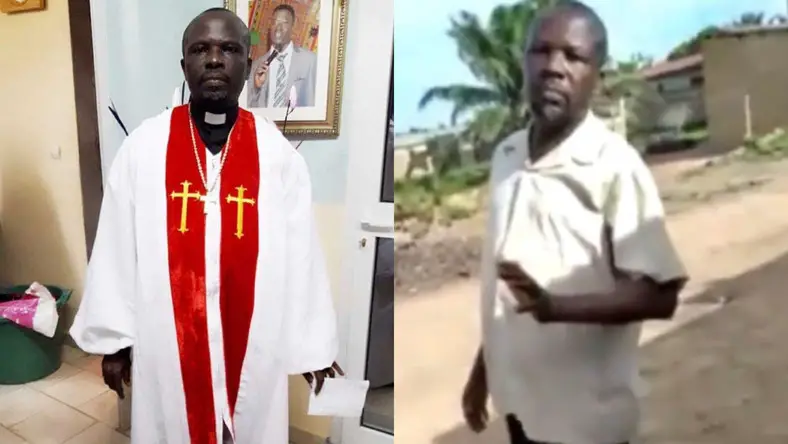 He stayed one-year abroad moving from one country to the other starting new branches before he returned to see what has happened at home which led on to break the remaining churches he has founded.
How He Got The Name Apraku My Daughter
During an interview few years ago , he revealed how got the weird name "Apraku My Daughter", the once very popular pastor explained that he was being interviewed on Peace FM when he was asked how he got his calling from God.
Osofo Apraku explained that thinking 'daughter" refers to a man, he told the host that he was asleep when he had a vision and God said: "Apraku my daughter, go and preach my word to unbelievers".
Since then, people started calling him "Apraku My Daughter".It continued for a while so he had no choice but to accept the name like that.
Fact Check
We strive for accuracy and fairness.
If you see something that doesn't look right, email us at  [email protected]