Sonnie Badu is morning the passing of fellow preacher 'Apraku My Daughter'.
The popular preacher in Ghana kicked the bucket on May 20, 2020.
Hours before he was found dead, Sonnie Badu had announced on social media that he was searching for his colleague after he spotted a video of him in a miserable state online.
The international gospel artist had expressed interest in helping the local preacher out of his misery.
Reacting to news of his demise, Sonnie Badu said tears had filled his eyes.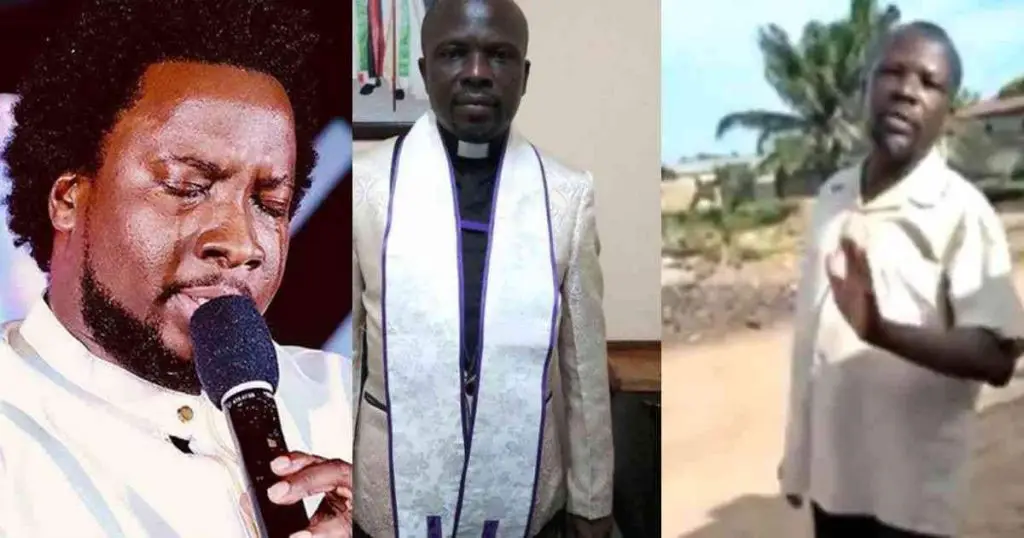 "We have just been informed that the pastor passed on to be with the Lord this morning. It looks like it was my urge to helping him video that alerted people to go check on him and when they did he had passed on. No one had heard from him for 3 days … Sir, may you Rest In Peace"

"I heard you were a giver and loved people. Tears are in my eyes while watching KOFITV now … On this note, I want us to pray for pastors and ministers who have sacrificed everything for the gospel and their families. Some are going through intense depression others have attempted suicide, yet they have to stand and pray, minister, take care of souls … please don't forget to say a little prayer. #DrBadu", he wrote on Instagram.

Pastor Emmanuel Kwaku Apraku popularly known as "Apraku My Daughter" is said to have been found lifeless after a caretaker and some neighbours broke into his room after they noticed he had not stepped out despite several calls.