Anna Duggar is the fifth of Mike and Suzette Keller's eight children – she is married to Josh Duggar, who is currently in federal custody.
They have seven children, Mackynzie, Michael, Marcus, Meredith, Mason, Maryella, and Madyson.
Anna Duggar was born on June 23, 1988, to parents Mike and Suzette Keller.
She was the couple's fifth child, and they went on to have three more children after Anna.
The Kellers raised their children with strict rules, and had weekly 15-minute meetings scheduled for each individual child to talk with his or her parents.
Anna was said to be especially close to her younger sister, Susanna, as a child.
In 1996, Mike left his job to minister full-time to inmates, and as Anna grew up she often went with him to work with incarcerated young women.
Along with her siblings, Anna was homeschooled, and completed high school at the age of sixteen.
After high school, Anna enrolled in an online Christian college program from which she received a degree in early child education.
At the age of nineteen, Anna attended a Journey to the Heart with her sister Priscilla, and considers it a life-changing event.
Anna and Josh Duggar Relationship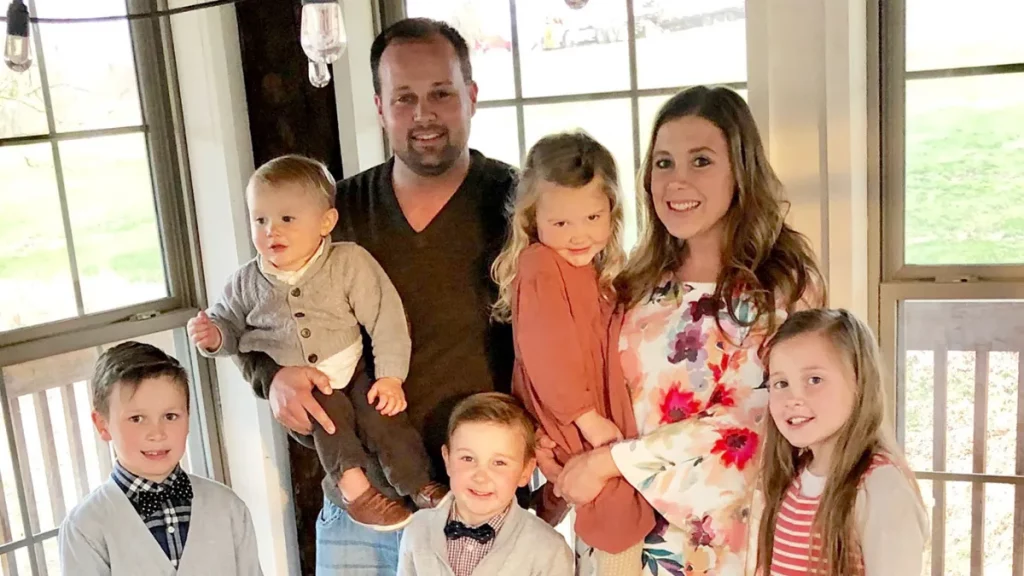 Anna met Josh Duggar at a homeschooling convention in 2006.
Reportedly, due to the Kellers' strict rules regarding feelings, Anna was not allowed to discuss her feelings for Josh with her siblings, but discussed them with her mother.
Shortly after meeting, the two entered a courtship.
Their courtship rules were discussed on the 17 Kids and Counting episode "Duggar Dating Rules", and included no physical contact until engagement and no time alone as a couple until marriage.
Anna had stated that she did not want to be engaged before her twentieth birthday, therefore Josh waited until then to purpose.
He flew down to Florida to surprise her, showing up to Gator Landing in East Palatka where she was having dinner with her parents, Mike and Suzette Keller. Originally, dinner was to be outside, but due to last minute weather changes, the dinner and proposal were moved indoors.
During the course of the meal, Josh showed up with Balloons for Anna and subsequently asked her to marry him.
Anna accepted. The proposal was featured on the 17 Kids and Counting episode "Josh Gets Engaged".
It was also posted on YouTube in its entirety.
On September 26, 2008, Anna and Josh were married at Buford Grove Baptist Church in Hillard, Florida.
They shared their first kiss during the wedding, and vowed to leave the number of children they would have "up to God".
The couple moved back to Josh's hometown of Springdale, Arkansas, where Anna assisted Josh in running his used car lot.
Fact Check
We strive for accuracy and fairness.
If you see something that doesn't look right, email us at  [email protected]