Euphoria star Angus Cloud, who played Fezco on the show from 2019 to 2022, tragically passed away at the age of 25 on July 31, 2023.
His death comes a week after Angus laid his father to rest— but was she married?
Angus Cloud wife: Was he married?
No, Angus Cloud was not married at the time of his death but he had a girlfriend.
Angus was rumored to be in an on–off relationship with Sydney Martin.
The gossip blog DeuxMoi had previously claimed via anonymous reports that Cloud and Martin were dating.
Although they had not confirmed their relationship, Sydney shared mirror selfies of herself and Angus beaming while she put a hand around his neck on January 7, 2022, which she captioned, 'Euphoria is out in 2 days.'
One photo also showed her giving her rumored boyfriend a sweet kiss on the cheek.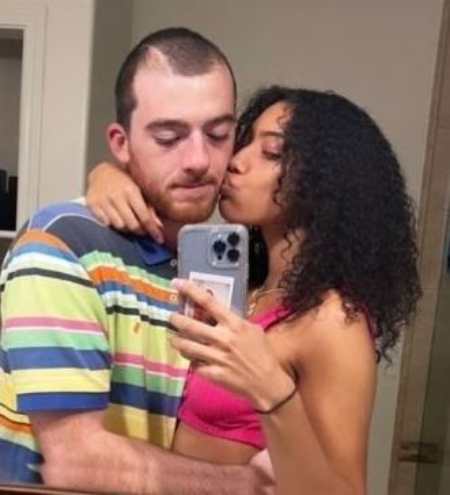 Who is Sydney Martin?
Sydney Martin is an American model who briefly appeared on a second-season episode of Euphoria.
Martin was featured in the season two premiere of Euphoria, titled Trying To Get To Heaven Before They Close The Door.
She was credited in the episode simply as 'bikini girl,' according to her IMDb page.
Her other acting work includes an uncredited role as a restaurant patron on the FX series Snowfall, as well as another uncredited character simply described as Hot Pocket on the Netflix coming-of-age comedy Never Have I Ever.
Sydney Martin reacts to news of Angus Cloud demise
Sydney shared a somber message in her Instagram Stories after the news broke.
However, she didn't reference the late actor, who was declared dead in his family home in Oakland at 25, or even include any text at all.
Instead, Martin shared a black background to her Instagram Stories and and placed a set of seven red broken-hearted emojis in a row.
Sydney's post went live just minutes after Cloud was reported to have died.