American photographer, Melissa Sinkevics, has made a name for herself in various fields.
However, she is also linked to Aidan Hutchinson, American footballer who plays for Detroit Lions in the NFL. 
Let's know her better.
Who is Melissa Sinkevics?
Melissa Sinkevics Hutchinson is an American photographer, entrepreneur and former model.
She shot into fame after it was revealed that she is the mother of Aidan Hutchinson, American footballer who plays as a defensive end for NFL side Detroit Lions.
Melissa was born 13th July, 1972 at Dearborn, Michigan in the United States of America.
Her mother was Kathy Bernadi Morley.
Her father's name is currently not available but be sure we will keep you posted should we find that out. She has 2 siblings, Richard Jr. and Hayley.
Melissa attended Divine Child High School and proceeded to University of Michigan where she had her college education. 
Profession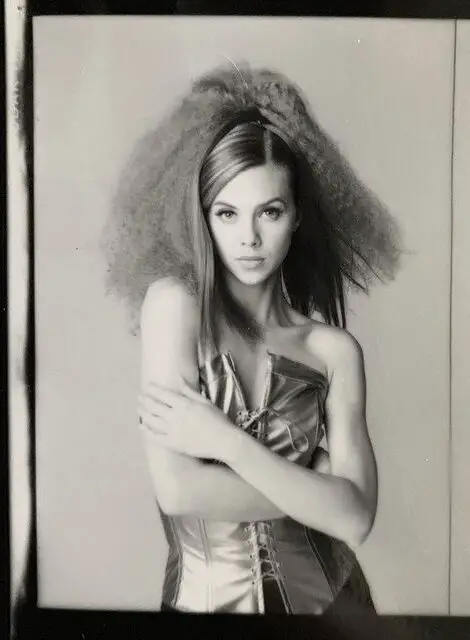 Melissa Sinkevics began her career as a teen model when she contested and won Miss Michigan Teen USA in 1988.
She proceeded to work for a couple of fashion houses. 
She secured a job with Ford Company when she was hired as a spokesperson and model for Mach III from 1992 to 1993.
She went on to Buick Company, also as a spokesperson and model between 1993 and 1998.
After leaving Buick, she started her own photography studio, Storybook Child Photography.
She rebranded to Melissa Hutchinson Photography after a decade.
Who are the children of Melissa Sinkevics?
Melissa is a mother of three. She shares her children with Chris Hutchinson.
They married in June 1995 and have been in love since. 
Aiden Hutchinson is the only male among the three children.
As mentioned earlier, Aiden is an American footballer with Detroit Lions.
Her 2 daughters are Mia and Aria.
Evidently, they love what their mother does and have ventured into her line of work.
Mia is a digital artist and a photographer whiles Aria is a model and the 2022 winner for Miss Michigan USA.