Kymberly Herrin, a former Playboy Playmate who appeared in Ghostbusters, has died at the age of 65.
Herrin passed away peacefully in her home in Santa Barbara, California, Oct. 28, according to an obituary in the Santa Barbara News-Press.
Herrin's niece, Theresa Ramirez, shared a photo on Facebook of her aunt with her two late sisters and the caption: "They are all together now. Aunt Kymberly Herrin. I love you."
Cause of death
No additional details or cause of death were immediately available.
Who was Kymberly Herrin?
During her lifetime, Herrin made a name for herself as a model, with her obituary noting that she graced the covers of dozens of magazines.
Herrin, who was born on October 2, 1957 in the US, was the Playmate of the Month in the March 1981 issue of Playboy, several years after graduating from Senior High School.
The model late graced the covers of both the September 1982 and September 1983 issues of Hugh Hefner's magazine, and also appeared in several special editions of the publication, as well as Playboy videos.
In addition to Playboy, Herrin also modeled for Ralph Lauren and did shoots for fitness and swimwear campaigns.
Kymberly Herrin movies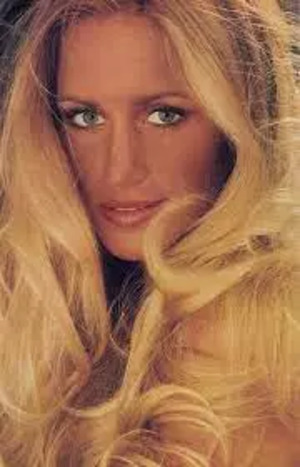 Herrin starred in a handful of films, including the original 1984 Ghostbusters starring Bill Murray, Dan Aykroyd, Ernie Hudson, Harold Ramis, and Sigourney Weaver, playing the Dream Ghost, a seductive apparition that Aykroyd's character Ray Stantz encounters during a particularly raunchy sequence. Harrin also starred in Romancing the Stone, Beverly Hills Cop II (as a Playboy playmate), and Road House.