A 19 year old teenager identified as Kellen Bischoff was found dead Saturday at a Pennsylvania recycling plant after he was captured on video climbing into a dumpster earlier that morning, authorities said.
According to patch.com, Kellen Bischoff lost his life after falling into a dumpster – which later had its contents compressed and taken to a recycling facility – following an off-campus college party near Kutztown University, the Berks County District Attorney's Office said in a statement.
Bischoff was visiting a family member at the university at the time.
Surveillance footage recovered by investigators showed the teen diving into a dumpster behind a Dollar Tree store on Constitution Boulevard in Kutztown.
A trash hauler arrived hours later to empty and compress the contents of the bin, which were then taken to Total Recycling Facility in Birdsboro where Bischoff's body was found, the Berks County District Attorney's Office said.
Who was Kellen Bischoff?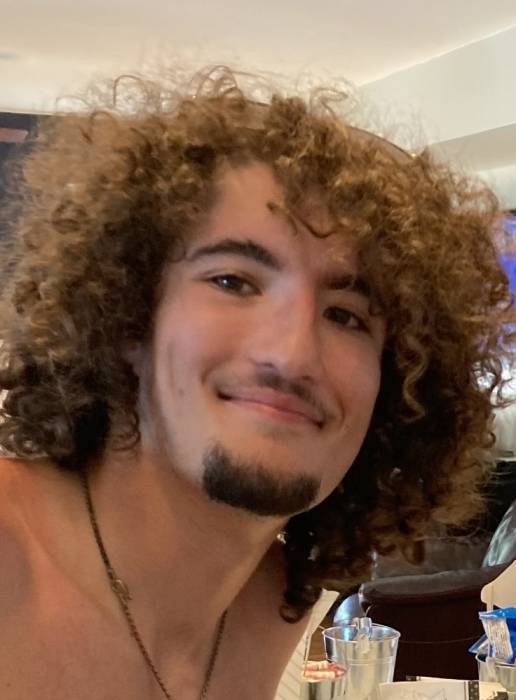 Kellen Bischoff was 19 old Drummer, who played drums in a local band called Hellfire
Bischoff graduated from Southern Regional High School with honors in May and received a scholarship to attend Full Sail University to study music.
Bischoff is survived by his parents, Patty Bischoff and Mike Bischoff of Manahawkin; his siblings, Nathaniel and Raegan; and his pets, Sullivan and Finnegan, according to an online obituary.
His family remembers him for his 'infectious' and 'fun-loving' personality that 'left an impression on all who knew him, according to his obituary.
'He had incredible potential to one day be one of the best drummers. He was incredibly passionate and persistent in his pursuit of music. We couldn't have asked for a better drummer to rock out with in the time we had together,' his bandmates wrote on Instagram.