One of the three people who died in a Washington, D.C., lightning strike this week has been identified by family as Northern California native Brooks Lambertson.
Brooks Lambertson, died from his injuries on Friday afternoon, a day after the lightning struck several people at Lafayette Park, which sits directly across the street from the White House, Vito Maggiolo, a spokesperson for D.C. Fire and Emergency Medical Services, said in a news conference Thursday evening. Couple James Mueller, 76, and Donna Mueller, 75, both of Janesville, Wisconsin, died on Thursday.
Two other people were injured.
5 facts about Brooks Lambertson, the LA man identified as 3rd person killed after lightning strike near White House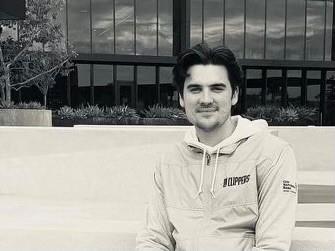 1.Brooks Lambertson was only 29 years old.
2.Brooks grew up in Folsom and graduated from Vista del Lago High School, his family confirmed to KCRA 3 on Saturday.
3.He was the vice president of City National Bank in Los Angeles, according to a release from the bank.
4.Lambertson, who worked for his employer's partnerships team, was in DC for business at the time of his death.  
5.He graduated from California Polytechnic State University, San Luis Obispo, in 2015 with a bachelor's degree in recreation, parks and tourism administration with a concentration in sports management, according to the bank.
Fact Check
We strive for accuracy and fairness.
If you see something that doesn't look right, email us at  [email protected]