Meet Jamal Crawford Wife, Tori Lucas Crawford

---
Jamal Crawford, a basketball player in the United States well known for both on- and off-field achievements, announced his retirement on social media.
During his career, Jamal Crawford was regarded as one of the best Sixth Men in NBA history.
In addition to Jamal's impressive career, fans would like to know more about his marriage to Tori Lucas Crawford.
Meet Jamal Crawford's wife Tori Lucas Crawford
After dating for several years, Tori and Jamal finally got married in August 2014 at a mansion on Seattle's waterfront.
At the wedding, many former Clippers teammates attended, including Chris Paul, DeAndre Jordan, Blake Griffin, Matt Barnes and JJ Reddick. 
Tori Lucas is an extremely reserved person who doesn't like being in the spotlight, and her pictures are rarely seen unless her husband, NBA player Jamal Crawford, posts them on social media platforms.
Lucas is the complete opposite of Jamal Crawford, who is an extrovert through and through.
She enjoys spending time with the kids at home.
Although she is a very private person, she is deeply involved in charitable and community work, including the Jamal Crawford Foundation.
Through the foundation they have: "Funded a new basketball court for Rainier Beach High School, provided ongoing support for athletic trainers at Seattle Public High Schools, funded a new court for Liberty Park, donated a library to a school in the Bronx, assisted in the funding of a youth basketball league for the Boys and Girls Club of Metro Atlanta, and more."
Jamal Crawford's children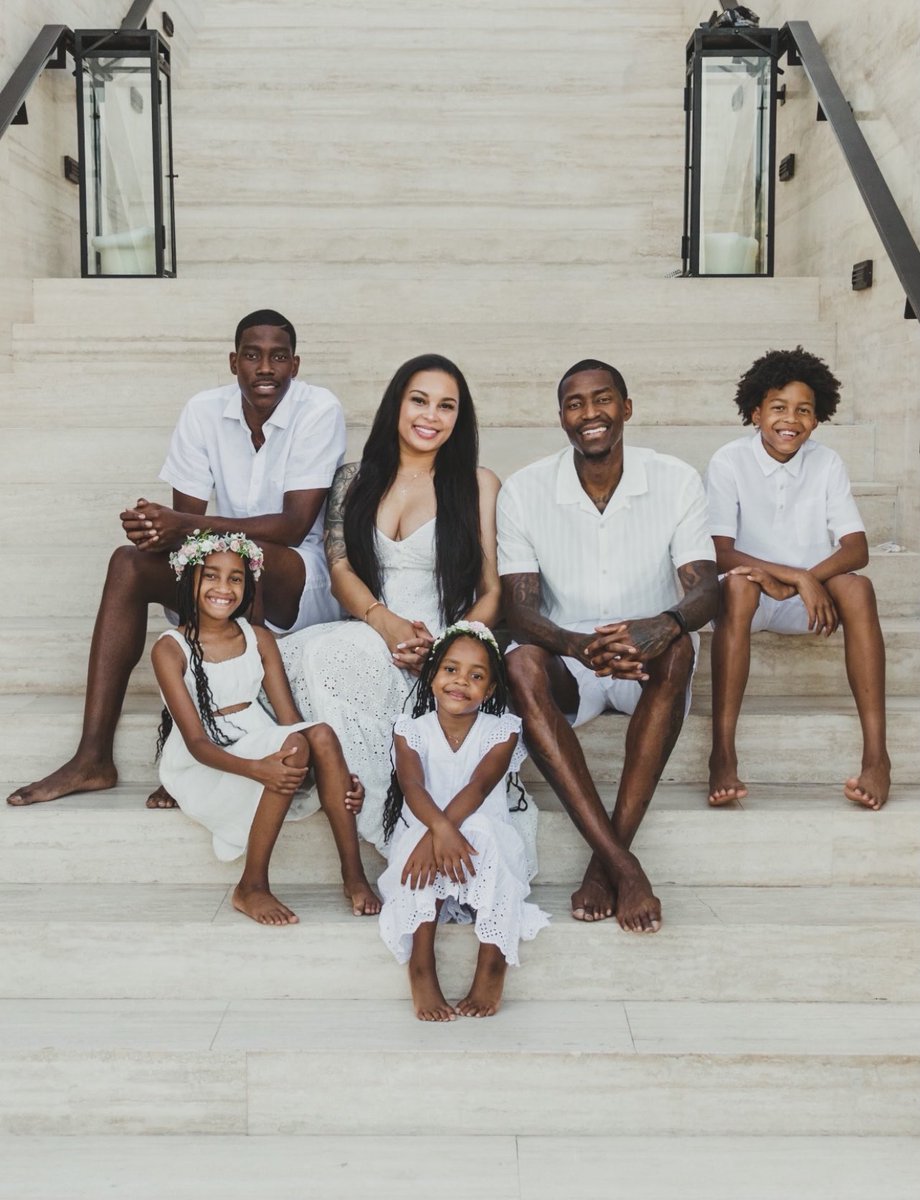 Jamal Crawford and his wife have two children – son JJ Crawford and daughter London Crawford. 
Additionally, he has another son, Eric Crawford, from a previous relationship.
Jamal Crawford's son, JJ, is following in his father's footsteps.
The 11-year-old was recently at the Ballislife Jr All American Camp, where he was showing off his skills.
In the footage below, JJ shows the apple doesn't fall far from the tree as his moves are eerily similar to his dad's:
Jamal Crawford's 11 year old son JJ Crawford LOOKIN LIKE POPS out there at the Ballislife Jr. All American Camp 👀 @jcrossover pic.twitter.com/cV8nf2l8Dx

— Ballislife.com (@Ballislife) August 2, 2021
Fact Check
We strive for accuracy and fairness.
If you see something that doesn't look right, email us at  [email protected]