Coss Marte is a true life example of how one finds a new path through their darkest hour.
One whose life was ruined by drugs and now years later, has rebuilt himself and his life bringing it to the highest points of success.
Coss Marte has come a long way from ex-drug lord to reinventing himself as a fitness expert, and because of his story, many people are curious about his experiences.
Who is Coss Marte?
Coss Marte is an ex-convict and former drug kingpin who has reinvented himself as a fitness coach after years of imprisonment.
He was once labeled as one of New York's most dangerous drug dealers but turned his life around after being sentenced to 7 years in prison.
His determination and vision led him to start the fitness program known as ConBody.
As a young boy, Marte, and his recently arrived Dominican Republic family struggled. His mom had arrived six months pregnant and found work at a factory.
Coss Marte: The Former Druglord
Marte grew up on Manhattan's Lower East Side, where drugs, crime, and poverty were all a part of every aspect of his childhood life.
In the neighborhood where Marte grew up, he was introduced to drug dealing by the drug dealers he grew up with.
When he was a teen, he started selling marijuana.
He was naturally intelligent and intuitive, but he put those skills to use in a dangerous business.
Continuing to profit, he later added cocaine and other drugs to his inventory, and by the age of 19, Marte was making "bank."
He says at times he brought in as much as $30,000 a day.
At the age of 19, Marte was raking in over $2 million a year.
At age 23, Coss was caught in a drug sting and sentenced to seven years in prison for possession of a controlled substance and sale of controlled substances.
Coss Marte – The reinventor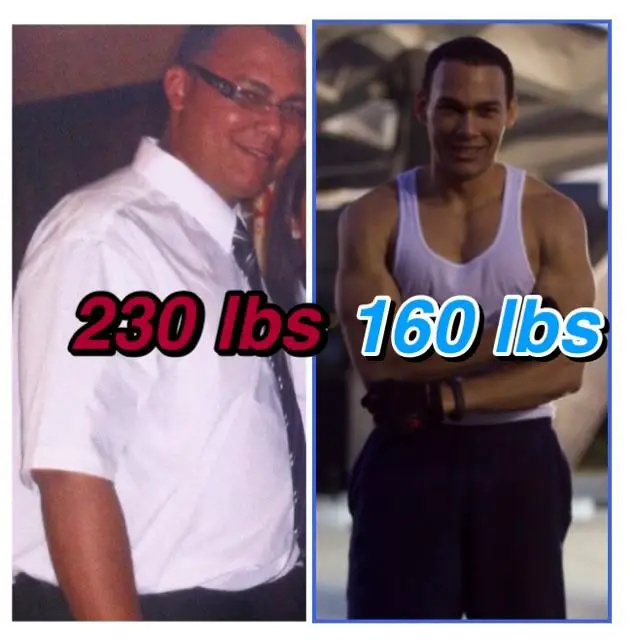 He was also grossly overweight when he was imprisoned in 2009, and his physician warned him that his present lifestyle, if left unchecked, would likely kill him.
Faced with this grim prognosis, Coss started to get in shape using the tools he had—his prison cell and his own body weight.
In a period of six months, he was able to lose more than 70 pounds and replicate his strategy of using body weight exercises with 20 other people in prison along with him.
After he was released from prison, Coss launched ConBody a "prison style" bootcamp that hires formerly incarcerated individuals to teach fitness classes.
Since the launch of his company he's gained over 25,000+ clients , supported many folks coming home from prison, and has been featured in over 200 major media outlets such as NBC, CNN, The New York Times, TED Talks, and Men's Fitness.
Coss Marte Wife and Family
Coss Marte is married to a beautiful woman called Roxie Velas and they both have a child together.
 

View this post on Instagram

 
Fact Check
We strive for accuracy and fairness.
If you see something that doesn't look right, email us at  [email protected]