A woman from Darlington, Indiana named Brandi Worley (born November 10, 1986) murdered her two children.
On 17th November 2016, Brandi Worley, a day after her husband, Jason Worley, filed for a divorce, killed her two children Tyler and Charlee at their family home .
When Jason was asleep in the basement at the time, Brandi stabbed their children several times in the neck before stabbing herself.
Background
The victims were Tyler Daniel Clinton Worley (born 2009) and Charlee Rose Jean Worley (born 2013).
Tyler attended the first grade at Sugar Creek Elementary School in unincorporated Montgomery County, Indiana.
Charlee was enrolled in the Willson Early Learning Center preschool in Crawfordsville.
He was 7 years old, and she was 3 years old.
Brandi married a software engineer,Jason Worley, in August 2009, two years after their engagement.
Shannon Hall of the Journal & Courier wrote that, according to Jason, "The two discussed separating in the past but they stayed together despite some friction."
On November 15, 2016, Jason Worley requested a divorce due to her infidelity.
Brandi Worley's attorney stated that no prior child abuse had occurred.
After the murders, what is her current situation?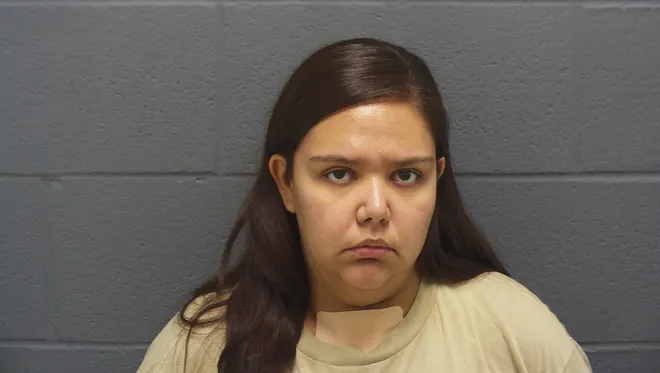 Brandi Worley initially was admitted to Indiana University Health Methodist Hospital in Indianapolis to treat her self-inflicted injuries.
The funeral of the victims was held at the Darlington Community Center on November 22, 2016, and they were buried at Greenlawn Cemetery in Darlington.
A vigil was held at Congregational Christian Church, also in Darlington, on November 18, 2016.
YouTuber Philip DeFranco assisted Jason Worley after the father of the victims contacted him on Reddit. DeFranco asked his viewers to contribute to a GoFundMe account to pay for Jason Worley's immediate cost of living and the funeral of the children.
In March 2017, the divorce initiated by Jason Worley became final.
Legal proceedings and sentence
Brandi Worley was placed in the Montgomery County Jail in Crawfordsville while she awaited trial.
Originally, Brandi Worley pleaded not guilty and had a trial scheduled.
In January 2018, Brandi Worley pleaded guilty to two counts of murder.
On March 19, 2018, Judge Harry Siamas of the Montgomery Circuit Court sentenced Brandi Worley to 65 years for murdering Charlee and 55 years for murdering Tyler, giving her a consecutive total of 120 years in prison, a de facto sentence of life in prison.
Jason Worley stated "All I care is to never see [Brandi Worley] again. Out of sight and out of mind."
As of March 2018 Brandi Worley, now in the Indiana Department of Corrections, is located in the Rockville Correctional Facility in Parke County, Indiana.
As of August 2019, Brandi Worley is in Indiana Women's Prison in Indianapolis, Indiana.