Elijah DeWitt, 18, was shot dead in the parking lot of a Dave & Buster's outside of the Sugarloaf Mills Mall in Lawrenceville on October 5 following an altercation with two others.
DeWitt was on a date with his girlfriend, Bailey Reidling, at the time of his death.
Bailey Reidling reveals harrowing shooting on couple's date night
Bailey Reidling interview with Fox News Digital recalled the harrowing shooting during the couple's date night — and her decision to forgive the two teen suspects apprehended in South Carolina.
Bailey Reidling, revealed that they had gone to Dave & Buster's for what amounted to a double date night of games with some friends.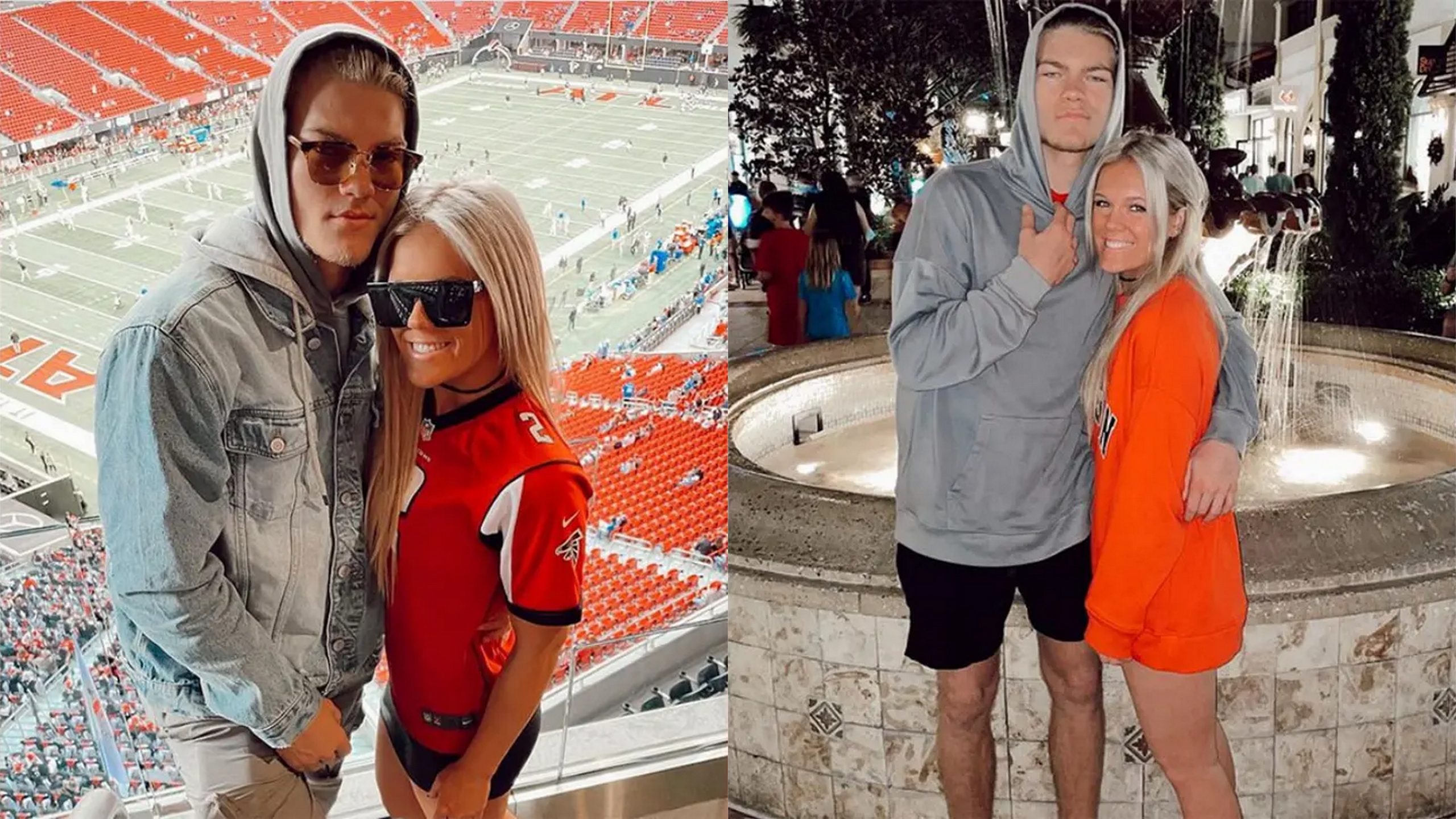 She said DeWitt kissed her on her forehead and slipped her his credit card to go get food before she and another friend, Angel, went to the bathroom.
She came out looking for her boyfriend, thinking that he and another friend, Oscar, were getting tickets or playing foosball but realized they were outside and suddenly saw "everything's red."
"I run over to Elijah, and he's on the ground, and I go right over to him, and he mouths to me — the last word he said to me was 'help,'" Reidling told Fox News Digital. "You're screaming in the moment because you're in shock. So, it's like a scream that you don't try to do, it's just coming out. I checked his pulse, and I got freaked out because there is nothing going on there. Some sweet lady came around the corner and said, 'Baby, he just got shot. Calm down. We called 911. They're already on their way.'"
Bailey Reidling tributes to boyfriend
Reidling mourned her boyfriend of more than four years in a heartfelt tribute days after he died in front of her.
'They say you aren't suppose to question God – but damn,' Reidling wrote. I never thought I would be having to write this. Baby, I know you couldn't help what happened but damn why'd you leave me.
'We had so much planned & so much to look forward to, I just don't understand. I don't think I will ever understand. None of this is real to me yet, so I feel like I'm stuck.'
She concluded: 'Elijah was a light, he wasn't a man of many words but every room he walked into he made his presence. He made me a stronger person. he made me want to be better. He made me proud as hell to be his girlfriend.' 
Reidling later said that Elijah would want everyone to accept his death and move on.
Fact Check
We strive for accuracy and fairness.
If you see something that doesn't look right, email us at  [email protected]