A 17-year-old high school football player from Lancaster, Pennsylvania, Tyler Zook, took his own life in the middle of the night after leaving the scene of a crash that killed his teammate last weekend.
Three friends — Tyler Zook, 17; Tyreese Smith, 16; and Amalie Wendt, 18 — were riding in a Hyundai Santa Fe when it veered off the road and crashed into a field in East Lampeter Township just after midnight Saturday morning, according to Lancaster Online.
Smith suffered traumatic injuries and died of asphyxiation and Wendt was hospitalized after the car rolled several times and landed on its side, according to the outlet.
Zook took his own life a mile away from the scene and was found dead by police about an hour and a half after the deadly crash.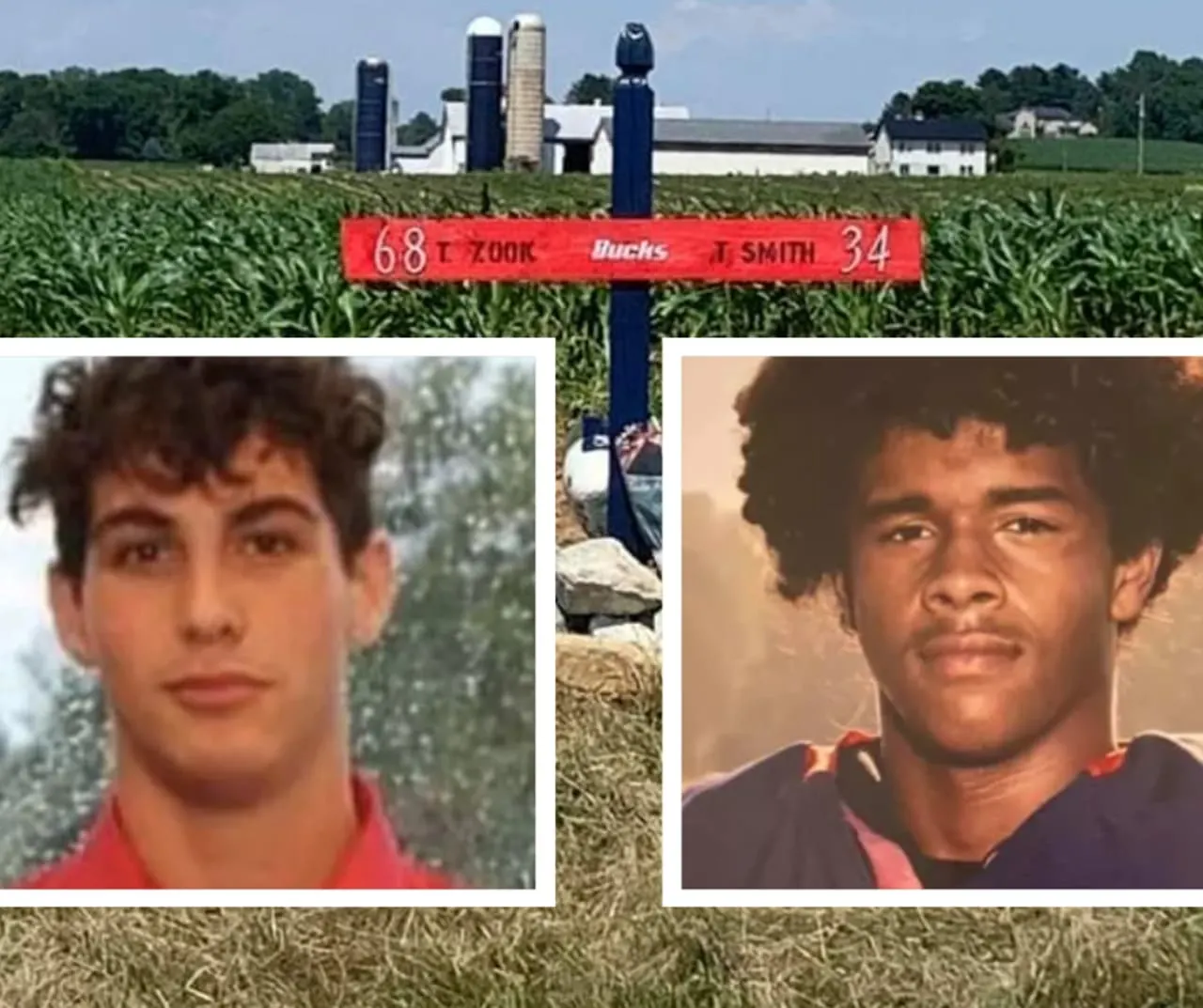 Zook was an offensive lineman and defensive lineman in the team's Class of 2023, according to the Lancaster Daily Voice.
Both Zook and Smith worked at a local Sonic Drive-In on East Lincoln Highway. Smith had been on shift on Friday night from 6pm and left at around 11:30pm.
The pair were also football players at Conestoga Valley Senior High School.
Zook had just finished his junior year while Smith had completed his sophomore year.
The two had been friends for almost ten years with Smith meeting Zook playing football when he was six-years-old.
An obituary states how he loved spending time with his teammates, on and off the field, enjoyed hunting, the beach, music, PlayStation and his 1993 Chevy S-10 pickup truck.