Kumawood actress and producer, Tracy Boakye has fumed at viral reports that she has sent people to go and beg on her behalf so her name is excluded from the long list of female celebrities that have been alleged to have warmed the bed of Prophet Nigel Gasie.
According to Tracy Boakye, its nobody's business if she does that and that she hasn't even thought of going to beg Hon. Kennedy Agyapong to exclude her name from the supposed list.
Hon. Kennedy Agyapong has launched a series of attacks on Prophet Nigel Gasie for some two weeks now. According to the outspoken Member of Parliament, the Prophet is fake, alleging that he sleeps with lots of women for his powers of prophecy.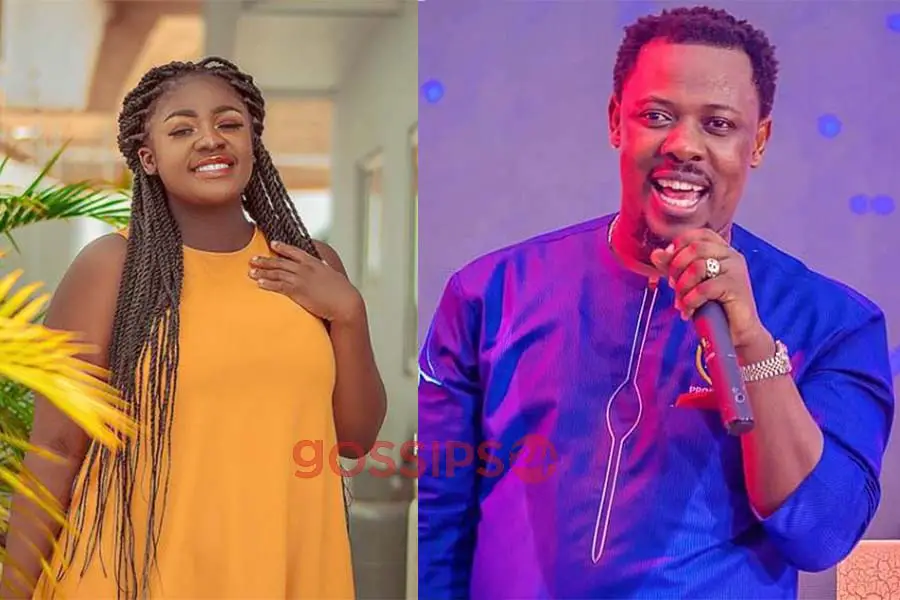 He has disclosed that he will be releasing a list of female celebrities in Ghana who have warmed the bed of the prophet. News later broke out that actress Tracey Boakye was part of the list and has sent people to go beg the MP to save her from shame.
Responding to the news, Tracey in a viral video disclosed that she hasn't done any such thing and finds it outrageous to have her name pop up on a supposed list. She disclosed that it wasn't anybody's business who she sleeps with since she isn't married and owes no one an explanation.
She angrily fumed;
 "For you say that I've sent people to go and apologize for sleeping with Nigel Gaisie please stop it. I hate this, I don't like that. Why will you mention my name and say something I know nothing about? What is the meaning of I've sent someone to go and apologize that I'm Nigel Gaisie's girlfriend and I'm part of some list. What's the meaning of that? Where did I send someone? What crime is it for me to sleep with Nigel Gaisie?"