Claudia Ackley, America's most prolific Bigfoot hunter – who caught a mysterious 800-pound beast on camera and dedicated her life to investigating hundreds of other strange sightings – has been found dead.
Claudia Ackley, 51, made international headlines in 2018 when she sued California's park service after officials attempted to discredit her sighting of a sasquatch by saying that she had merely seen a bear.
Ackley's partner, Ed Brown, told The Sun that she was found dead in her home in a chair in Tennessee.
Ackley is survived by her two daughters. A separate report said that Ackley died after suffering a heart attack.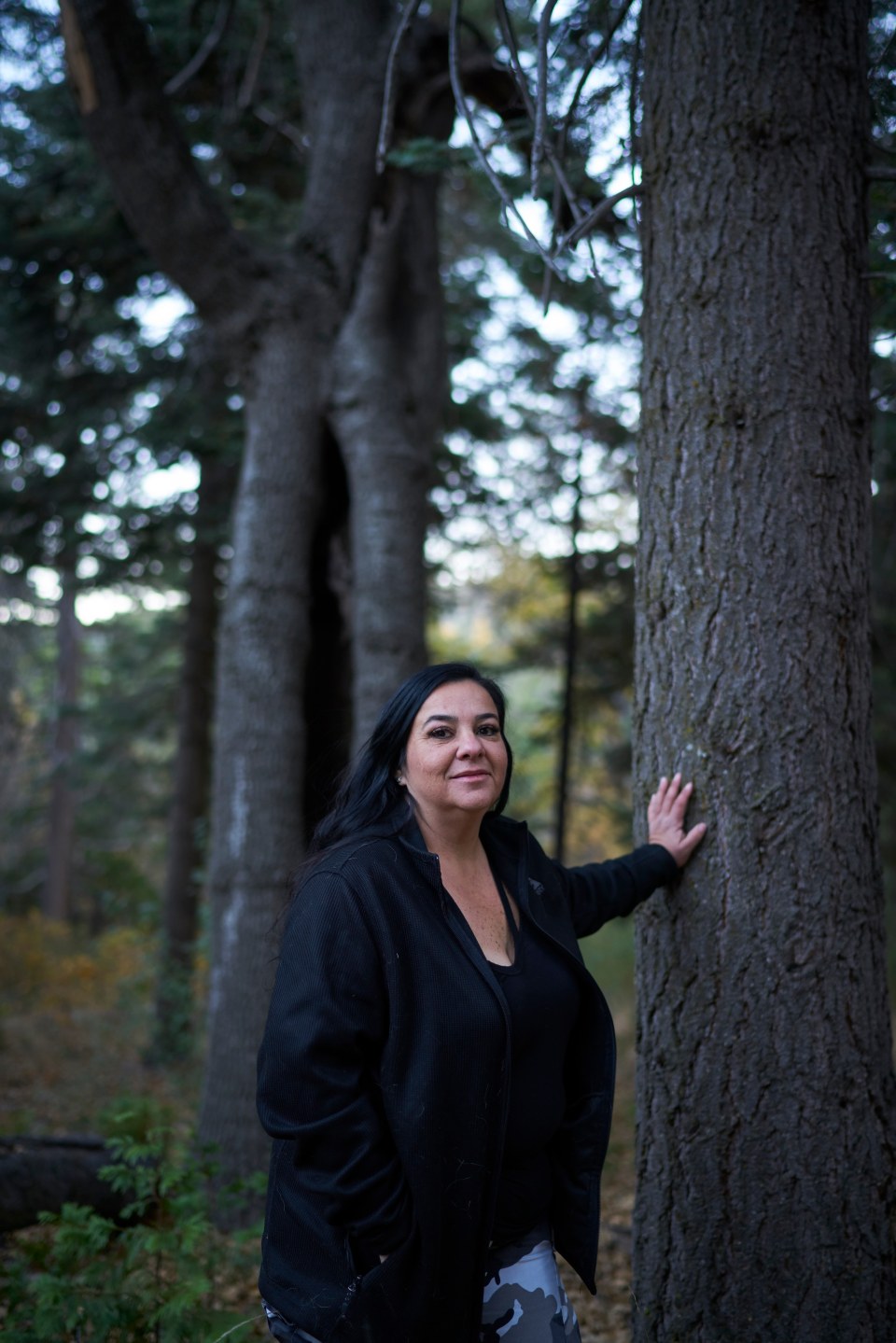 Back in 2018, The Sun spent time with Claudia in the mountains of Big Bear, California, retracing the steps through the forest where she said she filmed an 800-pound ape-like creature during a hike with her two daughters.
Since the sighting on March 27, 2016, Claudia, dedicated her life to proving the existence of the infamous creatures, even suing California in a bid to force the state to take the issue seriously and investigate the hundreds of sightings in the area.
The day after the sighting, Claudia visited the same tree and discovered 22-inch footprint and a 13-inch footprint near the site – both with five toes.
She posted a note on a tree asking locals to get in touch with similar stories and received several calls including one hiker who said they regularly heard screams that sounded like "a woman getting raped" along the trail.
When Claudia researched the issue she found there were thousands of similar sightings around the US, which she began to investigate, and she even set up a PTSD group for survivors of Bigfoot sightings.