Terran Green, the suspected shooter wanted in connection with wounding four officers outside Houston has been taken into custody after a dramatic, hour-long standoff.
Terran Green barricaded himself inside a home in the 11500 block of Silhouette Ridge in northeast Harris County.
Terran Green, who is 34 years old is described as a Black man who is 5 feet, 4 inches tall and weighs about 180 pounds.
He has black hair and brown eyes.
Andy Kahan, with Crime Stoppers, said Terran Green has a lengthy criminal record and there was a warrant out for his arrest when he opened fire on Anderson.
Kahan thinks it could be one of the reasons why the deputy was shot.
"When Green is pulled over by a deputy, he knows he is wanted. He knows he is going back to jail no matter what the traffic stop was for. That is what puts law enforcement in such peril," Kahan said.
Terran Green's background includes a criminal history dating back to 2007. He's been charged with evading arrest, aggravated assault with a deadly weapon, and also faced theft and drug charges, according to records. He served time in prison at least three times. The warrant that was out for his arrest was for failure to appear in court.
What happened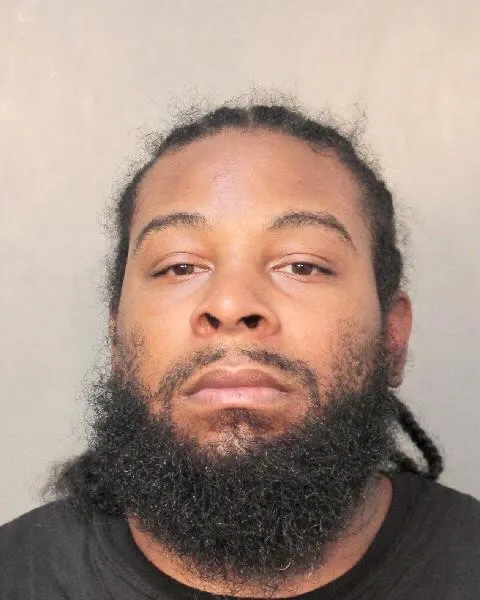 The shooting happened around 7:40 p.m. Wednesday on Homestead Road just inside Beltway 8 and east of the Eastex Freeway. Gonzalez said Anderson went on patrol at about 7:40 p.m. and within a minute, 911 dispatch started receiving calls about the deputy being injured.
The investigation
Authorities believe Terran Green is the shooter. About three hours after the shooting, a Blue Alert was issued for Terran Green, and then a little before 2 a.m., his brother, James Green, was added. James Green has since been cleared. Blue Alerts are issued to help catch people who are believed to have wounded or killed local, state or federal law enforcement officers.
Anyone with information on Terran Green's whereabouts is asked to call Crime Stoppers, the Harris County Sheriff's Office of Houston Police Department. Multiple agencies have announced reward money in the case. Up to $45,000 is being offered for information that leads to Terran Green's arrest.