Taylor Hawkins Children: Meet Oliver Shane Hawkins, Annabelle Hawkins & Everleigh Hawkins

---
The world lost a great talent with the passing of musician and drummer Taylor Hawkins of the Foo Fighters.
Hawkins was the lead drummer for the popular Foo fighters band for over two decades and is credited for helping to make the band a household name around the globe.
At age 50, Hawkins died at the Casa Medina hotel on Bogota's northwestern outskirts.
Taylor Hawkins is survived by wife, Alison Hawkins and 3 children –  Oliver, Annabelle and Everleigh Hawkings.
Oliver Shane Hawkins, Annabelle Hawkins: Meet Taylor Hawkins Children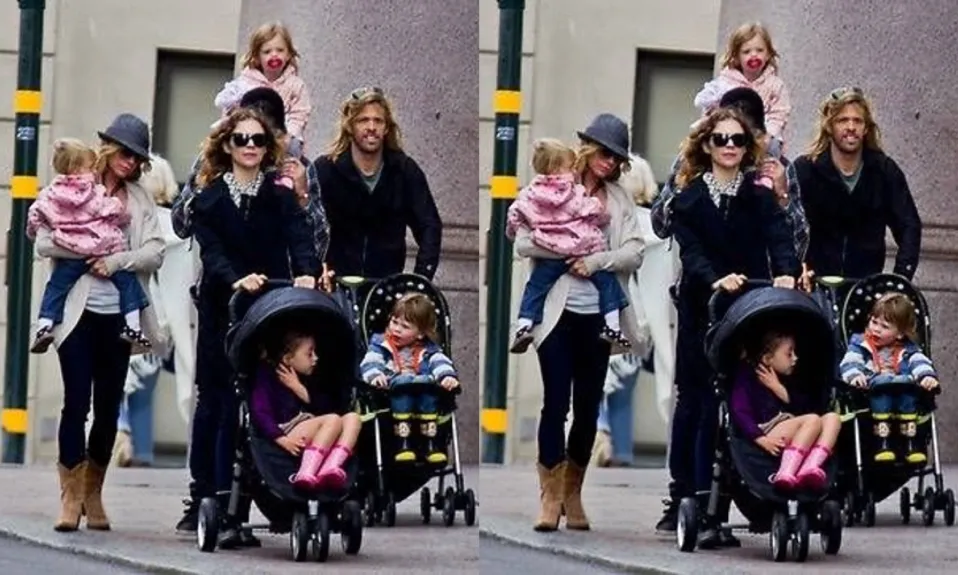 Taylor Hawkins is married to Alison Hawkins, an illustrator from the United States. 
They have three children together – Oliver Shane Hawkins, Everleigh Hawkins, and Annabelle Hawkins are their names.
During his career, Taylor said his family had served as inspirations for his music – including his latest album.
In 2019, he revealed that his 13-year-old daughter Annabelle had inspired the song Middle Child.
He told Joe Daly: "At that time, my daughter was like, 'You have to have a song for me!' I was like, 'Well, I don't know. You're the middle child and you're acting like a middle child right now, seeking attention and approval'.
"'Which I understand because Shane's always in trouble and the baby's [daughter Everleigh] cute as f**k, so you're in the middle.
"But you're like my twin, too.' She really is. So I thought, 'Why don't I just call the song Middle Child?'" – Taylor Hawkins Children
Fact Check
We strive for accuracy and fairness.
If you see something that doesn't look right, email us at  [email protected]