A 19 year old young woman identified as Tamani Crum, hit the sidewalk hard when NYPD officer, Kendo Kinsey, punched her in the face after they exchanged shoves in Harlem.
The incident happened on W136 Street in Harlem around 5pm on Tuesday as the Detective Kendo Kincey and his colleagues attempted to arrest 22-year-old Elvin James, wanted in connection to an August 12 murder.
Tamani Crum, who was skirt then ran into the chaos and began speaking to the man being detained.
Tamani then engages Detective Kendo Kincey and appears to slap him, and he responds with what looks like a wallop of a punch, causing her to fall backwards on to pavement.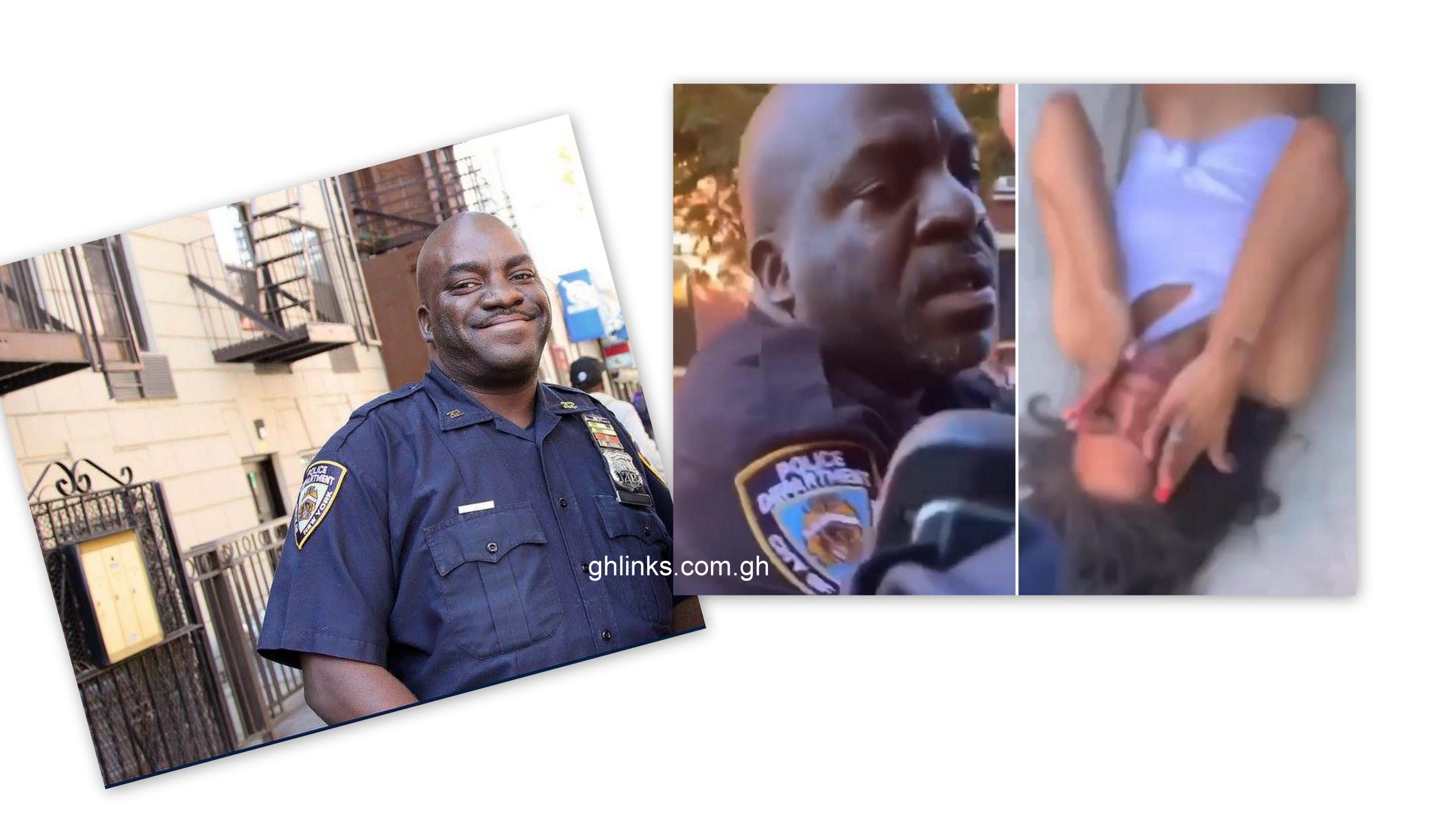 It was was unclear if the woman hit her head on the pavement, but she could be seen dazed and clutching her face with both her hands as people in the crowd shouted at Kinsey 'Why'd you do that! She's just a little girl!' 
Kinsey and another officer then calmly helped the woman to her feet, then cuffed and led her away wordless and with a blank expression on her face.
Police charged Crum with assaulting an officer, resisting arrest and obstructing governmental administration, and slapped a 27-year-old woman at the scene, Faith Harrell, with the same charges.