Stanislav Rzhitsky, a Russian submarine commander blamed for atrocities in Ukraine was gunned down on his morning jog in Krasnodar—and his killer likely knew just where to find him thanks to his habit of posting his running routes on a popular exercise app.
The ex-captain, who became a mobilisation official for Vladimir Putin's war against Ukraine, was shot four times as he ran near the Olympus Arena in Krasnodar city.
He was hit in the 'back and chest' and died at the scene. Two 9mm bullets were found in his body.
His watch and headphones were located at the scene, indicating robbery was not the motive, according to news outlet Mash.
The assassin shot Rzhitsky in a place without CCTV cameras but Russian police issued a picture of a man they say is a suspect in the killing which they believe was ordered as a revenge attack from Ukraine.
Investigators are searching for 'a middle-aged man in a blue cap', reported Baza media outlet.
The Investigative Committee has opened a murder investigation into the brazen hit.
Stanislav Rzhitsky age: Who was Russian submarine captain & how old was he?
Multiple media platforms have revealed that Stanislav Rzhitsky was only 40 years old.
He was the deputy head of the local mobilization department in Krasnodar and the former captain of a Black Sea Fleet submarine.
Earlier, Rzhitsky had captained the Alrosa submarine.
Rzhitsky commanded the Krasnodar submarine in the Russian Navy, which was equipped with Kalibr cruise missiles.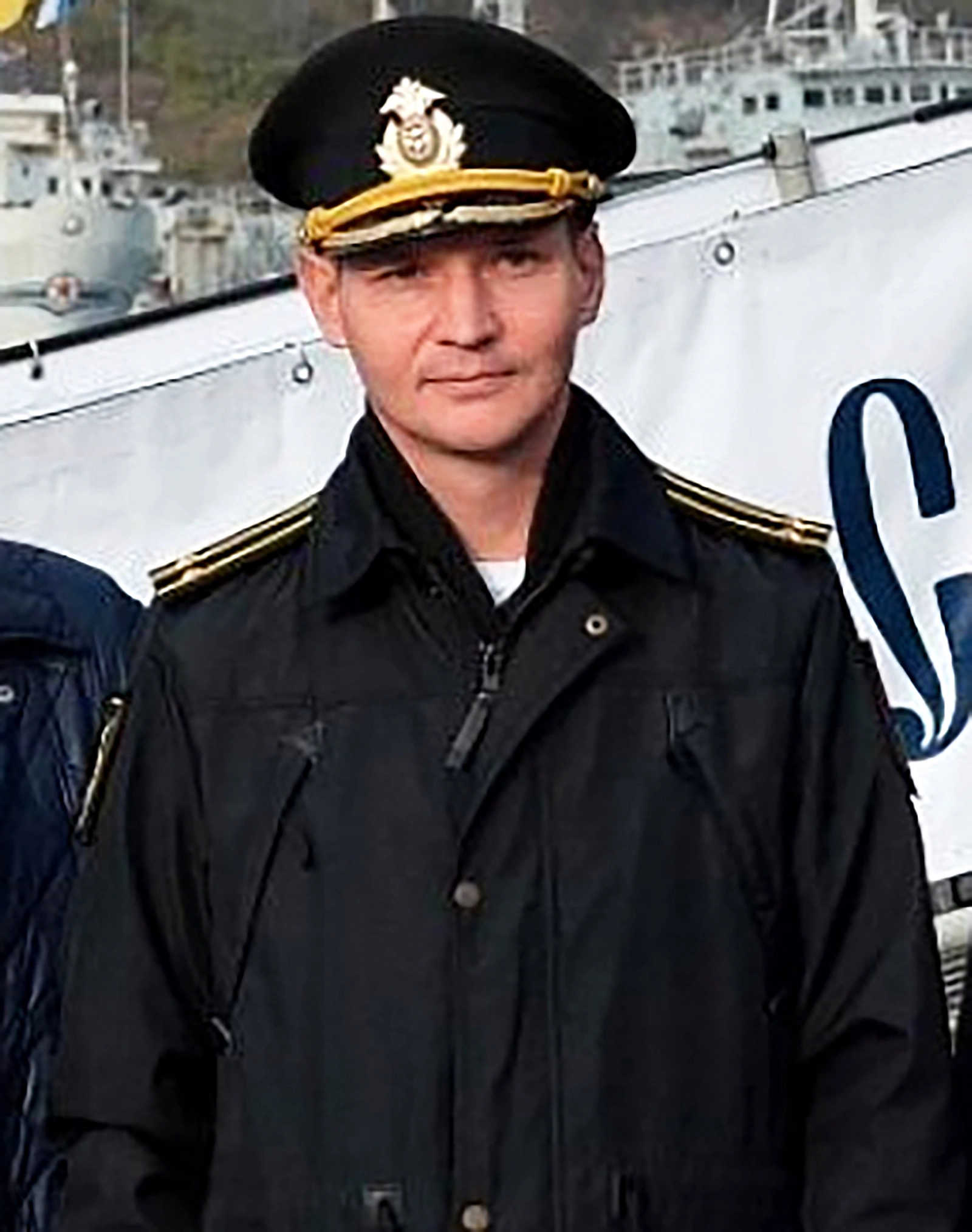 The Krasnodar was built for the Black Sea fleet and was designed "to fight surface ships and submarines, lay mines, and conduct reconnaissance," according to the Russian Defense Ministry.
According to a regional government website, the Krasnodar submarine entered service with the Russian Navy in 2015, and Rzhitsky had been in command of the submarine's crew since December 2016.
He also commanded the Russian submarine B-871 Alrosa, the Defense Ministry reported in 2015.
It isn't clear if Rzhitsky left the submarine fleet entirely.
Ukrainian media claimed Rzhitsky was among a number of Russian submarine captains who were involved in carrying out an attack on Vinnytsia in Ukraine on July 14, 2022, which killed 27 people.