Charles Leclerc is a Monégasque racing driver, currently racing in Formula One for Scuderia Ferrari.
He won the GP3 Series championship in 2016 and the FIA Formula 2 Championship in 2017.
He joined Ferrari the next season and became the second-youngest driver to qualify on pole position in Formula One at the 2019 Bahrain Grand Prix.
As of the 2023 British Grand Prix, Leclerc has achieved 5 race wins and 19 pole positions in Formula One.
As his career continues to go from strength to strength, we get to know a crucial member of his support team, someone who has been with Leclerc since May 2023.
So, who is Charles Leclerc girlfriend?
Italian tiktoker, Alexandra Saint Mleux ( born 2002 – age 21 years ) has been identified as the new girlfriend of racing driver, Charles Leclerc.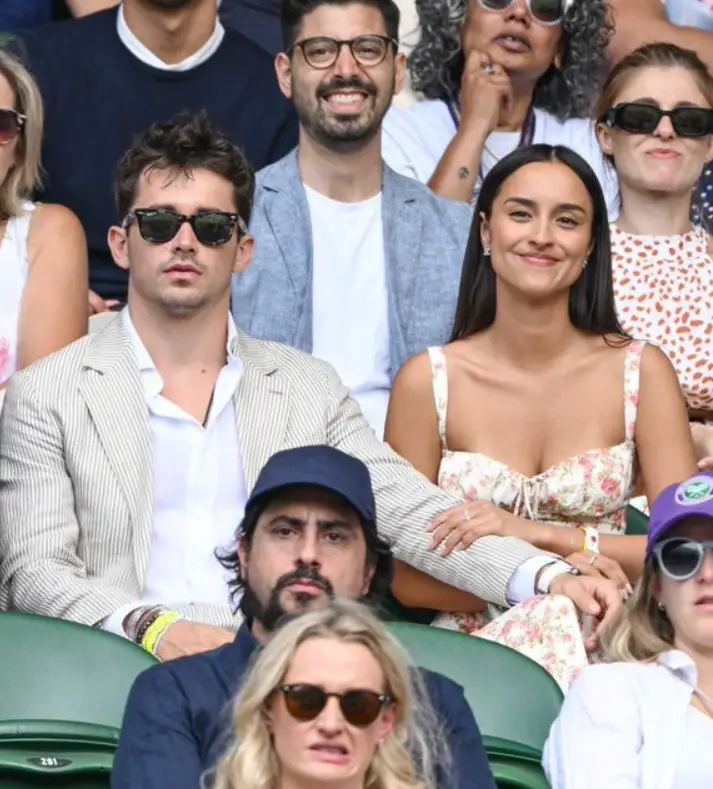 Originally from Italy, she is presently pursuing her studies in Art History in Paris, France.
It's unclear when Charles Leclerc and Alexandra Saint Mleux started dating but according to cosmopolitan.com, the couple have definitely been together since the end of May.
Alexandra has been spotted with the Ferrari driver multiple times, including at the Monaco Grand Prix, where Charles is from.
Charles Leclerc was single after parting ways with his long-term girlfriend, Charlotte Sine, at the end of the 2022 season.
Alexandra Saint Mleux is active on social media – both Tiktok and instagram
On Tiktok, she has over 60, 000 followers.
By the looks of her account, the 21-year-old is already a well-seasoned traveller, too.
Majority of her posts consist of stunning views in beautiful locations, from her home country in Italy to her current country of residence, France.
However, her Instagram account is private.
She has another account on Instagram on which she often shares her artwork and pictures.