Hailing from Marietta – Georgia, Scoot Henderson is a basketball sensation who has gained immense recognition despite being so young.
At age 17, Henderson signed with the Ignite after graduating early from high school and became the youngest player in G League history.
Henderson played basketball for Carlton J. Kell High School in Marietta.
During his freshman season, he came off the bench and played alongside his brother, C. J., a senior on the team.
On May 21, 2021, Henderson signed a two-year, $1 million contract with the NBA G League Ignite, a developmental team affiliated with the NBA G League that began in the previous year.
He is widely projected to be a top five pick in the 2023 NBA draft.
Scoot Henderson girlfriend: Who is NBA Point guard player dating?
People are curious to know who he is currently dating, and it turns out that Scoot Henderson is not in a relationship.
As the basketball player is only 19 years old, he has plenty of time for dating in the future.
His primary focus is strengthening his basketball career and not having a girlfriend or being involved in romantic relationships.
Although Scoot possesses extraordinary skills on the basketball court, he still has room for growth and improvement.
His determination to the game is how he landed his first PUMA deal and is the number two prospect, other than of Wembanyama.
Scoot Henderson's Parents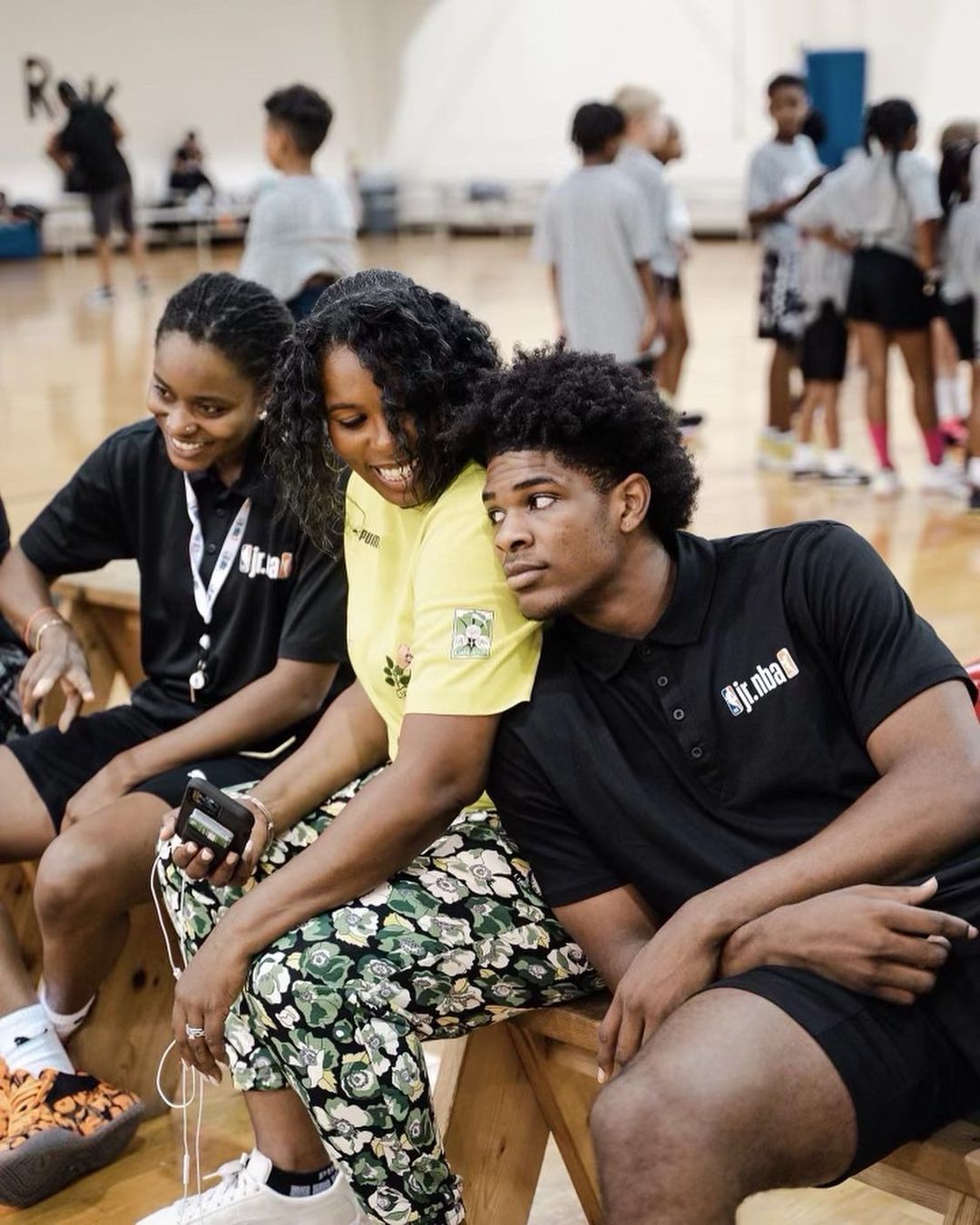 Chris and Crystal Henderson are the parents of Scoot Henderson.
His father is a coach and trainer, and his mother works in the healthcare industry.
His parents own and operate the training facility Next Play 360° in Marietta, Georgia, where they relocated from Hempstead, New York, shortly before Henderson was born.
He is the second-youngest of seven siblings, three of whom played NCAA Division I basketball.