On September 13, 2002, Chad and Heather Sabol Leonard welcomed their son, Riley Leonard , into the world.
Along with Riley, the couple had two other sons, Cole and Devin Leonard.
Riley grew up to become a professional American football quarterback, currently playing for Duke University football team, Duke Blue Devils.
Let's see what we can dig out about Riley Leonard parents, shall we?
Who is Riley Leonard father, Chad Leonard?
Chad Leonard was a Division I basketball player and one of Pat Dennis' first recruits at The Citadel in the mid-1990s.
He played four seasons for the Bulldogs, finishing his career as one of the school's all-time steals leader.
Chad, who served as a golf professional at Rivertowne Country Club and Patriots Point after his playing days were over, moved his young family from the Lowcountry to Fairhope, Ala., when Riley was in kindergarten.
Who is Heather Sabol Leonard, Riley Leonard mother?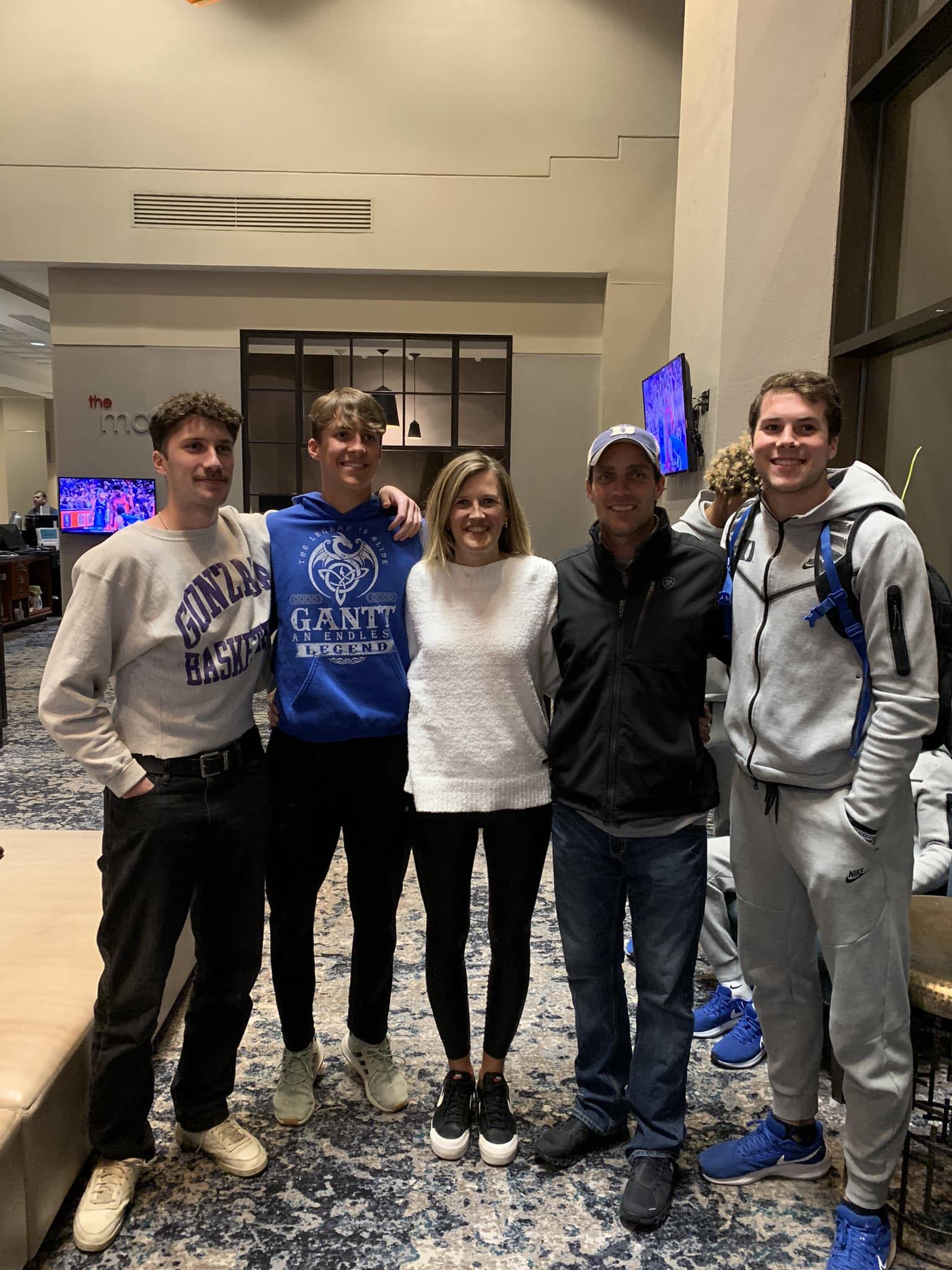 Riley Leonard's mother, Heather Leonard was vice chairwoman of fundraising for the school's Parent-Teacher Organization in 2011.
The youngest of three children, Heather was born and raised in Hyattsville, Md., just outside Washington, D.C.
She graduated from Georgetown Visitation, an all-girls high school in Georgetown, Washington, D.C., and attended St. Joseph's University in Philadelphia before transferring and graduating with a degree in special education from The College of Charleston in Charleston, S.C.
After college and until starting a family, Leonard worked full time at Sylvan Learning Center as a director of education.
How Chad and Heather Leonard met
Heather and her husband met in high school.
Chad Leonard attended an all-boys high school in Washington, D.C., before attending The Citadel in Charleston.
The couple spent 15 years in Charleston before relocating to Fairhope three years ago for her husband's job.