One of the biggest stars of Tiktok in Alabama — America, Ophelia Nichols, lost her son, Randon Lee, in a recent shooting, and is appealing for the public's help in identifying and tracking down the killer of her teenage son.
Ophelia Nichols, who has seven million followers, posted a video in which she desperately asked for assistance to find son Randon Lee's murderer.
'The word is getting out and I need to let everybody know. I am doing this video for a reason. I have never asked y'all for anything, but I need your help with this,' Nichols began in a tearful plea.
'Today would have been my baby child's 19th birthday. My son was murdered. He was shot and I have this hatred in my heart that I don't recognize, because I've never felt hate for anybody,' she continued.
'This individual took my son's life and I know they're out there in my town. They're out there living and breathing and my son's dead. He was just 18 years old. That's the best part of somebody's life, and I know they're out there in my town. They're out there,' she said.
'I want you to look at my son. This is my son. And you took him from me,' Nichols said as she broke down sobbing.
'Somebody know who did this to my child and I am asking for somebody's help. Anybody's help,' she said before the video cut off.

Her son was to have celebrated his 19th birthday on Saturday.
Her fans and many others are probably wondering how and why her son was shot, so below is what we have uncovered so far.
Randon Lee: How Alabama-based Tiktok star Ophelia Nichols' son was killed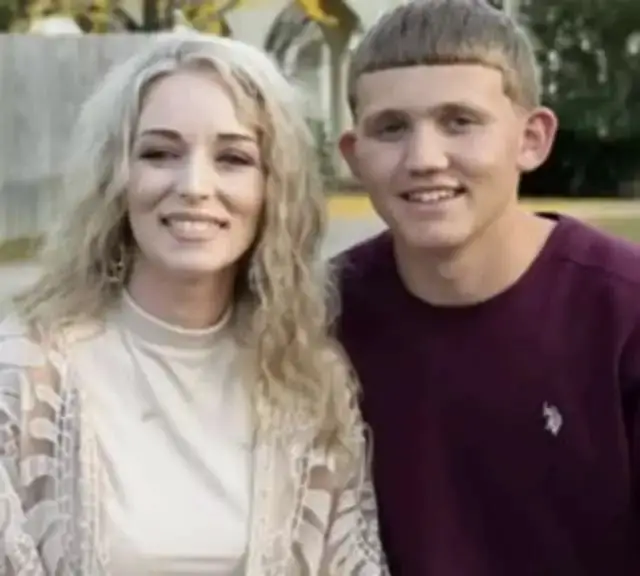 According to Tiktok star Ophelia Nichols, her son was shot in the shoulder at an Exxon gas station at around 7:45am on Friday.
He then drove to a second station, Energizer, in the town of Prichard, Alabama, near Mobile, where he was found to have died from his injuries.
No arrests have been made at the current time and the investigation is continuing.
The motive behind the killing remains unclear.
This is a developing story, this page will be updated.