Three Arkansas law enforcement officers have been suspended as Arkansas State Police investigate a video posted to social media that allegedly shows them punching and kicking Randall Worcester, a suspect that was under arrest.
The video, widely circulated on social media, shows three law enforcement officers on top of a man under arrest punching him in the head and kneeing him several times.
An officer points at the person recording the video, ordering her to stop videotaping.
Arkansas State Police on Sunday evening said they had opened an investigation into the officers' use of force during the incident, which occurred outside a convenience store.
What happened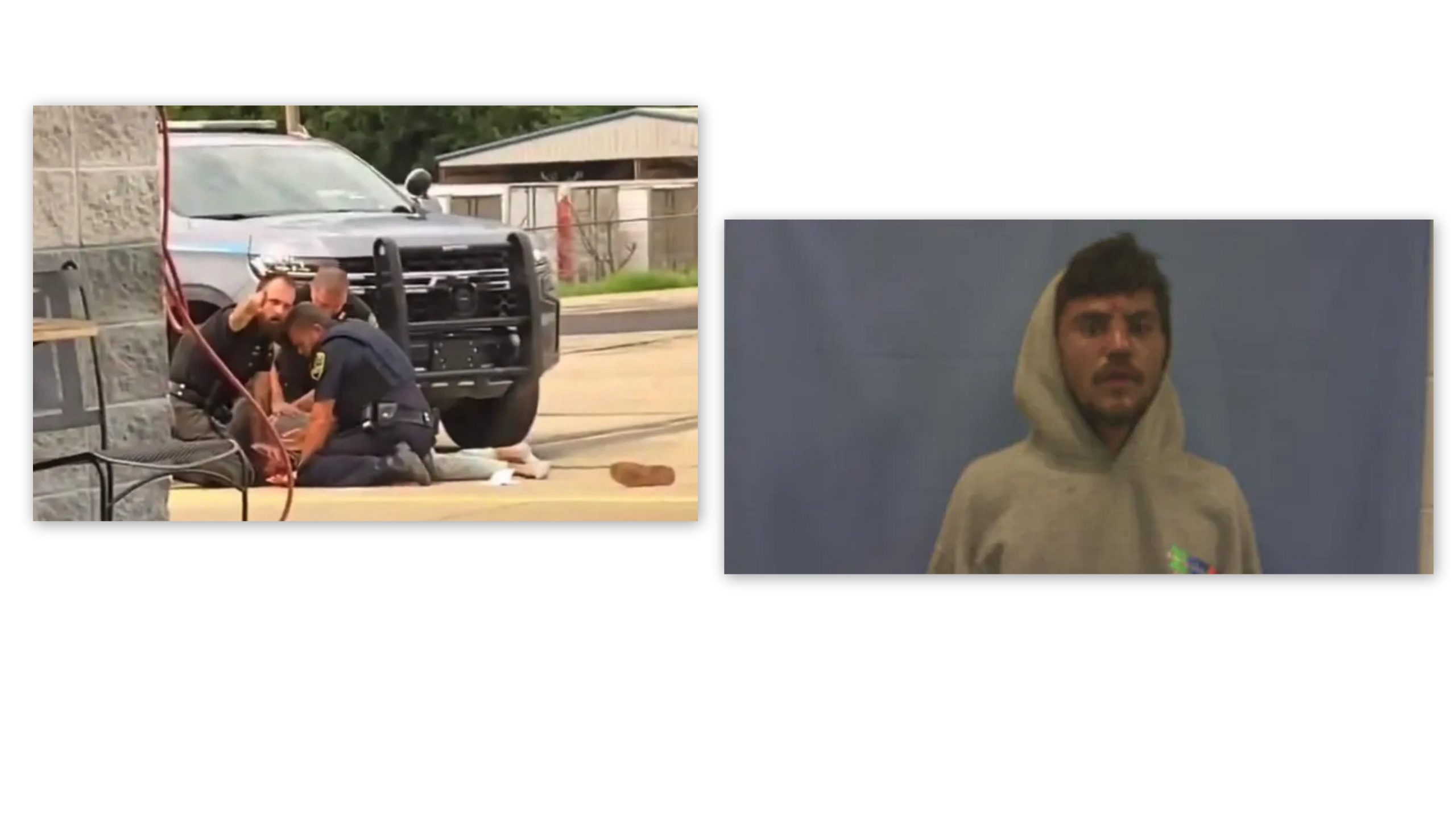 According to Crawford County Sheriff's Office, a store clerk called police after a suspect allegedly spat in their face and made threats.
When several officers went to confront him, he allegedly pushed a deputy to the ground and punched the back of his head, leading to the arrest, punching and kicking the suspects head and body as a third officer kept the person pinned down.
One officer is seen repeatedly striking him in the head with clenched fists even after he was restrained, and at one point lifts and then slams the man's head into the concrete ground.
Another is shown kneeing the man in the back and leg.
The officers are also shown aggressively pinning the man's head down, and holding his hood over his face while striking him.
At one point in the video, the officers are shown shouting and pointing at the person filming the incident.
Police later identified the arrested man as Randall Worcester, 27, of Goose Creek, South Carolina.
Worcester was taken to an area hospital for examination and treatment, then he was later booked at the Crawford County Jail in Van Buren, Arkansas, state police said.