A Black mother is upset after police officers showed up and detained Quantavious Eason, her 10-year-old son for public urination.
Latonya Eason told FOX 13 that the Senatobia Police Department in Mississippi went too far when they jailed her child, Quantavious Eason, last week.
What happened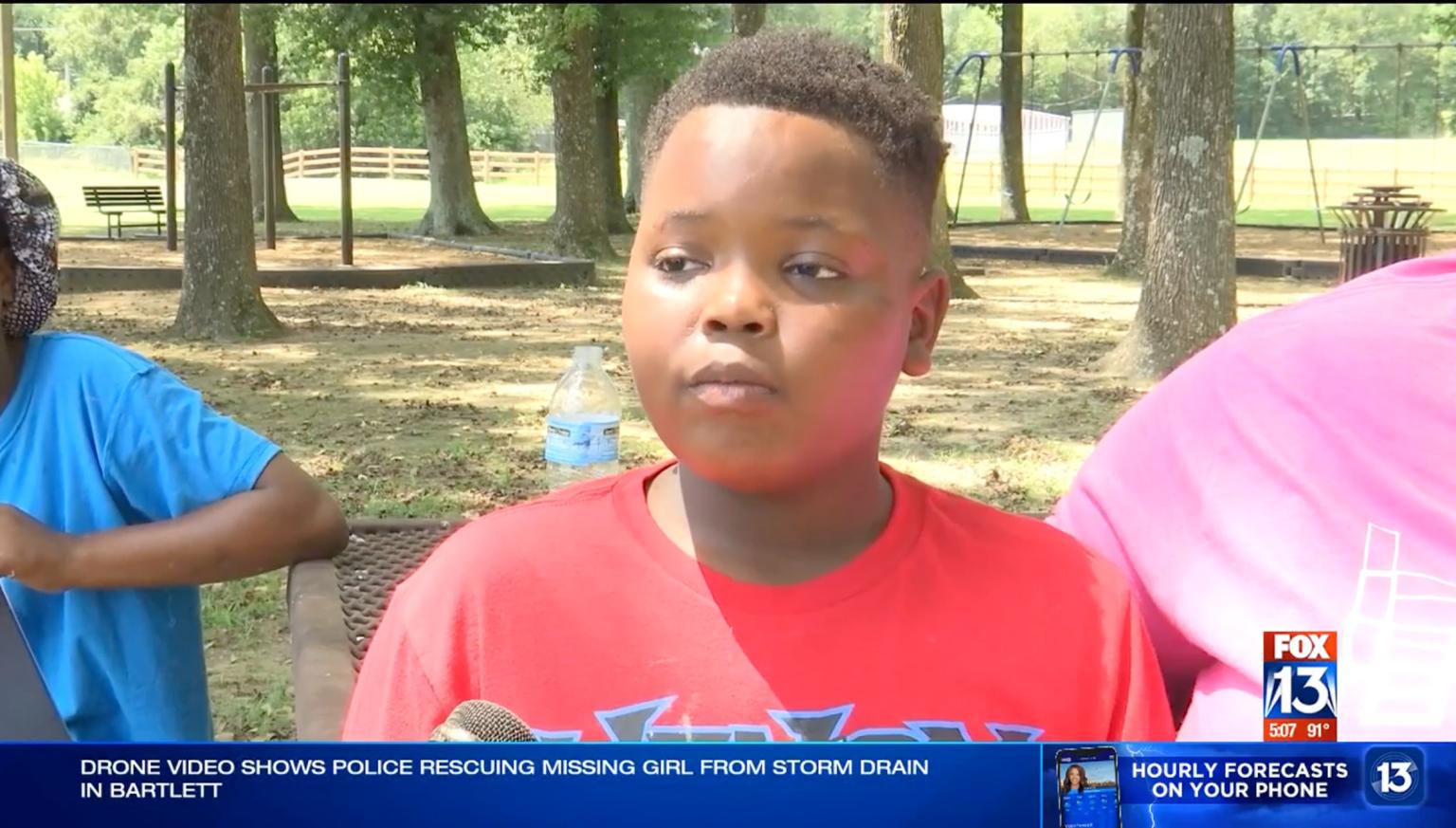 Latonya Eason was at an attorney's office in Senatobia, just south of Memphis, for legal advice Aug. 10 when a cop told her he caught her son Quantavious peeing behind her car, WHBQ reported.
"I was like, 'Son, why did you do that?' He said, 'Mom, my sister said they don't have a bathroom there,'" Eason told the outlet. "I was like, 'You knew better, you should have come and asked me if they had a restroom.'"
She said the officer told her Quantavious could get back inside the car and that he would just give a warning, but several other cops then showed up, including a lieutenant who said the boy had to be hauled to jail.
"No, him urinating in the parking lot was not right, but at the same time I handled it like a parent and for one officer to tell my baby to get back in the car like it was OK and to have the other pull up and take him to jail. Like no," Eason told WHBQ.
"I'm just speechless right now. Why would you arrest a 10-year-old kid," the irate mom added.
Quantavious said he was scared when the cop swooped in on him.
"I started crying a little bit. They took me down there and got me out of the truck. I didn't know what was happening," he told the outlet. "I get scared and start shaking and thinking I am going to jail."
The boy, who was not cuffed during the ordeal, said he was held in a cell and later turned over to his mom.
He was charged with child in need of services, Eason said.
"That could really traumatize my baby. My baby could get to the point where he won't want to have an encounter with the police period," she told the outlet.
Eason posted a photo on Facebook of her son in the back seat of a patrol car.
In a lengthy statement, Senatobia Police Chief Richard Chandler cited the state's Youth Court Act, which he said allows law enforcement to file referrals against kids as young as 7 if they are "in need of supervision" or 10 "if they commit acts that would be illegal for an adult."
"The need to transport children from a scene depends on a variety of factors and the availability of reasonable alternatives. In this situation, an officer personally witnessed a 10-year-old child committing an act in public that would have been illegal for an adult under these circumstances," he wrote.
The top cop noted that the officer did not see a parent at the scene.