Papa No Is Not A Politician – Tracey Boakye
Tracey Boakye, has tried to clear former President Mahama's name in the ongoing 'Papa No' saga.
She stated that the father of her second child who has come to be known as 'Papa No' is not a politician as being speculated.
Tracey Boake made this clarification in an attempt to exclude John Mahama from the ongoing public ridicule.
"The papa no is not a politician but he's very wealthy. He is not someone's husband too else I wouldn't have stayed with him. Anyone who claims I dated a married man has lied", she said on Angel FM.
When asked whether John Mahama is the father of her daughter, she replied that, "it is not possible. If someone is not your lover, how can you have a child with him? The person must first be your boyfriend".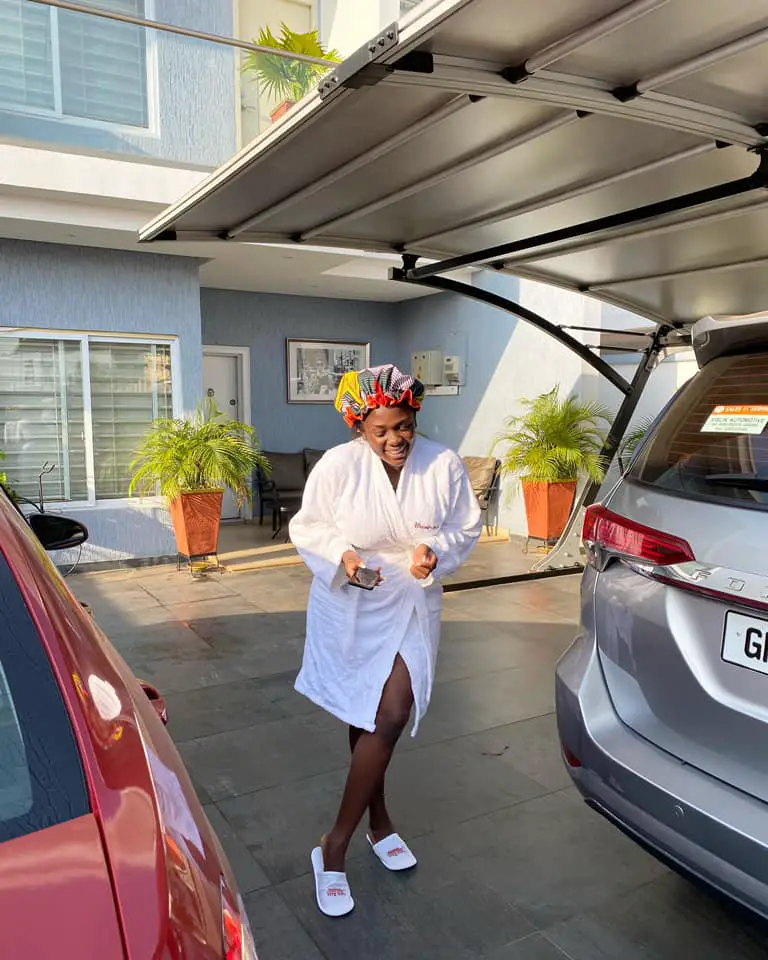 Kennedy Agyapong claimed John Dramani Mahama is the 'Papa No' who has bought the expensive house situated at East Legon for Tracey Boakye.
"Tracey Boakye, look at where the man picked you from? He helped you build a house at Kumasi with a restaurant in it…bought you a house at Lake Side Estates but you told him you don't like [it] and he later bought you the East Legon house which is worth $450,000. I wonder what she would have done if the house was worth a million dollar… is it how to pay him back?", the politician asked.
Tracey Boakye has told the lawmaker to stop showering praises on Mahama when he is not the one behind her achievements.