Jonah Hill, the renowned actor known for his roles in movies like Superbad and Moneyball, has had his fair share of romantic relationships over the years.
From Sarah Brady to Gianna Santos, Brooke Glazer, and Jordan Klein, Hill has been linked to several women.
However, it was his relationship with Olivia Millar that grabbed the attention of the media and fans alike.
This article delves into the intriguing details about Jonah Hill's girlfriend, Olivia Millar.
Who is Olivia Millar?
Olivia Millar  (born on September 15, 1996)is the girlfriend of 21 Jump Street actor, Jonah Hill Feldstein.
She is currently 26 years old.
Jonah and Olivia first sparked romance rumors in August 2022, when they were photographed kissing on the beach in Malibu (though at the time Millar's identity wasn't confirmed) and stepped out together a month later in Santa Barbara.
Olivia Millar has a career in the fashion industry, following in the footsteps of her mother, Esmé Marshall, a top model from the 1980s.
Although Millar prefers to work behind the scenes, her passion for fashion is undeniable.
She co-owns the boutique Chasseresse, which specializes in vintage, sustainable, and regenerative brands.
The store aims to provide customers with unique and environmentally conscious fashion options.
Millar's dedication to promoting sustainable fashion aligns with the growing trend of conscious consumerism.
Olivia Millar family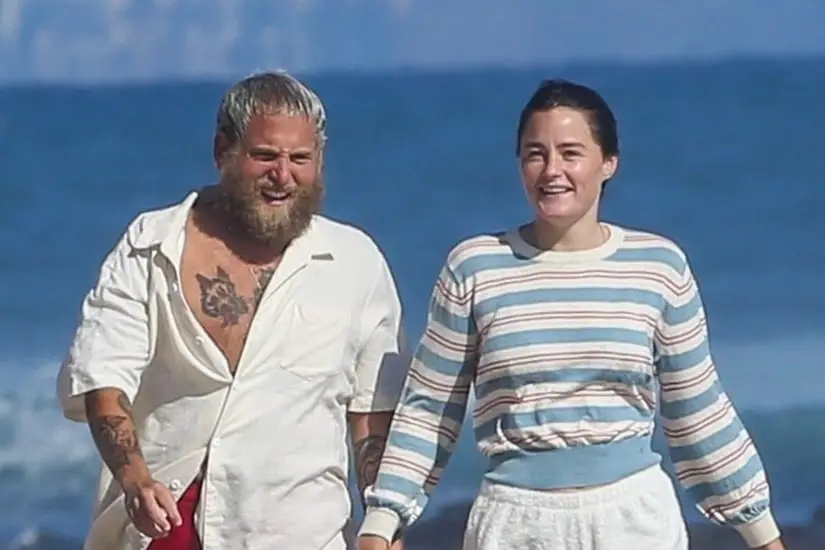 Olivia Millar comes from a close-knit family and has three siblings: Raychel, Hayden, and Trev.
Her sisters share her passion for fashion and are her partners in the online clothing store she co-owns.
The Millar sisters' business venture reflects their shared interests and allows them to combine their talents and creativity to curate a collection of fashion items that cater to a diverse audience.
Olivia Millar and Jonah Hill has a child together
Jonah Hill became a father after welcoming his first child with girlfriend Olivia on June 1, 2023.
The couple had announced their pregnancy in late March, and fans eagerly awaited the arrival of their bundle of joy.
As of now, not much is known about the birth of their child, but the news brought joy to their lives and marked a new chapter in their relationship.