Two-time Olympic gold-medalist and former ABL MVP Nikki McCray-Penson has died.
She was 51.
McCray-Penson was an assistant women's basketball coach at Rutgers last season and the school on Friday confirmed her death.
She was diagnosed with breast cancer in 2013.
She joined Dawn Staley as an assistant coach at South Carolina from 2008-17.
She was part of the Gamecocks' first national championship in 2017.
McCray-Penson was a three-time All-Star in that league while playing for the Washington Mystics.
She played until 2006 when she retired, with a stop in San Antonio along the way.
McCray-Penson is survived by her husband Thomas Penson and son Thomas Jr.
Who is Nikki McCray Penson husband, Thomas Penson?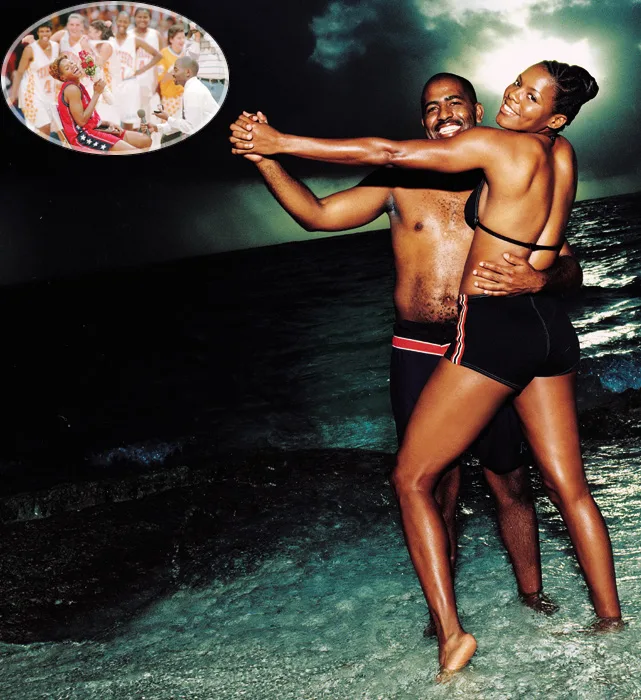 Thomas Penson is the husband of the late basketball coach Nikki McCray Penson.
Thomas Penson is an account manager at Irby Co.
Thomas Penson graduated from the Univeristy of Tennessee, Knoxville, in 1995 with an electrical and electronics engineering degree. While in Tennessee, Thomas was also part of the National Society of Black Engineers.
After graduation, Thomas joined Kendall Electric, the electrical wholesale distributor, and started as an industrial electrical inside sales engineer.
He worked in that position for 11 years before being promoted to outside industrial sales account manager. In 2014, Thomas left Kendall Electric to join Englewood Electrical Supply.
He worked there for three years as an inside sales engineer and later as an account manager. In 2017, Thomas became part of the WESCO Distribution before joining his current workplace at Irby Co.
At Irby, Thomas started as a services specialist in 2020 and was promoted to industrial account manager in 2021.
McCray-Penson and her husband, Thomas Penson, have been married for 21 years and they have a son, Thomas Nikson Penson, who turned 10 in February.