In Forbes' list of the world's richest people, Nassef Sawiris ranks second in Africa and 297th in the world.
Nassef Sawiris, who is 60 years old, is an Egyptian businessman whose net worth is estimated at $8.7 billion.
Among the world's billionaires, Nassef's life is of great interest to the public, with many curious to know how he and members of his family acquired their wealth.
Despite his incredible wealth, not all have been rosy for the billionaire, who once tried to avoid going to prison.
| | |
| --- | --- |
| Real name | Nassef Onsi Sawiris |
| Date of birth | 19 January 1961 |
| Country of Origin | Egyptian |
| Source of Wealth | Businessman |
| Companies | investor |
| Net worth | $9.2 Billion |
Take a moment to view his full profile below.
Date of Birth
He was born on January 19, 1961, in Cairo.
Age
He is currently 60 years old.
Education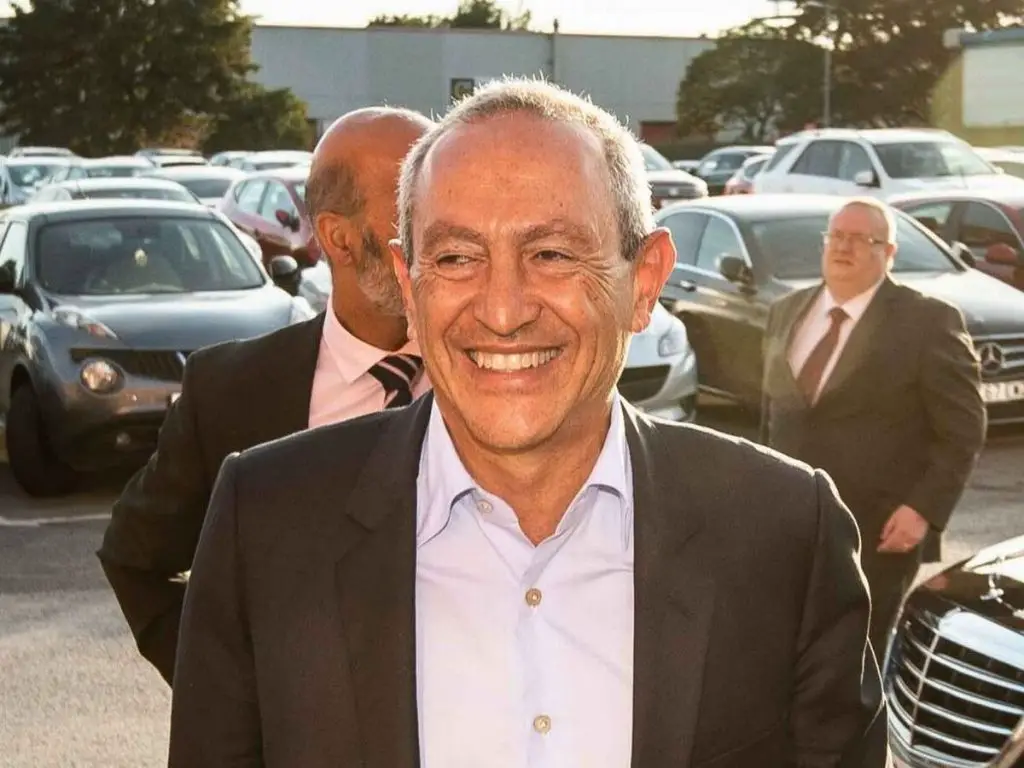 Mr. Sawiris attended the Deutsche Evangelische Oberschule Kairo for high school education.
In 1982, he graduated from the University of Chicago with a Bachelor's degree in Economics.
Nassef Sawiris Business Portfolios and Investment
Shortly after finishing school in 1982, Nassef Sawiris joined the Orascom Group.
Since then, he has climbed various business ladders and held various positions.
His investments span a variety of industries. Through various investment, business, and executive roles at Orascom Construction Industries, he has accrued a lot of wealth.
Listed below are Nassef Sawiris' investment portfolios and business portfolios according to Forbes:
Sawiris runs Orascom Construction Industries, a large nitrogen fertilizer producer with plants in Texas and Iowa which is traded on the Euronext Amsterdam exchange.
He owns a nearly 6% of the sports gear maker Adidas, which is his most valuable holding.
He has acquired a 5% stake in Madison Square Garden Sports, owner of the NBA Knicks and NHL Rangers, listed on the New York Stock Exchange.
His company, Orascom Construction, is listed on the Cairo exchange and Nasdaq Dubai.
He serves on the board of NASDAQ Dubai and as a director of the Dubai International Financial Exchange.
Among his holdings are stakes in cement giant Lafarge Holcim and Adidas; he is a member of the Adidas supervisory board.
He is the executive chairman of Aston Villa.
Currently, he is chairman and CEO of Avanti Acquisition Corp., an acquisition company whose business model is to merge and acquire existing companies and implement their business models.