In March 1989, Brian Britton shot his entire family with the intention of murdering all of them. However, his sister Sherry Britton survived.
Using a shotgun, he murdered his father Dennis, his mom Marlene, and his brother Jason when he was 16 years old.
His sister, Sherry, narrowly survived after being shot in the head and abdomen.
"No one really wants to believe it," said a neighbor who heard the shooting.
Judith Hilary, then county judge, described it as being 'one of the most horrendous cases' she had presided over.
Rambo, as Brian referred to himself, showed little remorse after accepting responsibility for the horrific murders.
Brian Britton is set for another parole hearing in November 2021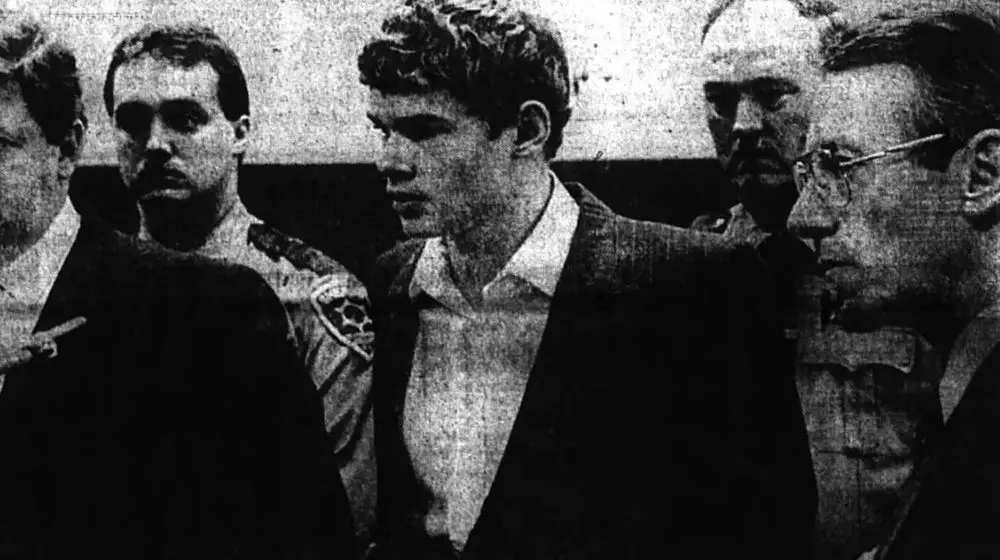 The Fishkill Correctional Facility is housing Brian Britton, who is serving a 25-life sentence.
Since November 2017, he has been eligible for parole -however, the parole board has refused to grant his petition.
According to state law, the parole board must reconsider a convict's parole application no more than two years after denial.
Since November 2017, Britton has appeared annually before the board.
Another hearing is scheduled for November 2021.
Within two weeks, the board must inform the inmate of its decision.
Victims and the public will then be notified.
During his 2019 parole hearing, Brian argued that the board relied too heavily on the nature of his crimes to deny him parole.
In addition, Britton claimed that his prison record and accomplishments demonstrated that he was a reformed person.
His final statement was that the board did not consider his age when he committed the offenses.
According to the panel, Brian's arguments for early release lacked merit, and his 2018 parole denial decision was upheld.
Britton might have gotten a harsher sentence had his case gone to trial
Brian initially told officers that a masked intruder broke in and murdered his family. However, his lack of remorse convinced officers that he was the killer.
It didn't take long before Britton confessed and led police to where he'd stashed the murder weapon. He confessed to second-degree murder and assault, receiving 25 to life with the possibility of parole.
Brian would have received a harsher sentence had he allowed the case to go to trial. He faced three consecutive 25 to life sentences at trial, which he would likely have gone down for. Throughout his arrest and sentencing, Brian showed no regret for his actions.