Member of the Arab Money Gang (AMG), Medikal has heeded to this advice and has named his CEO and rapper Criss Waddle as his only mentor in the industry.
The rapper disclosed this in an interview with Hitz Fm's Andy Dosty.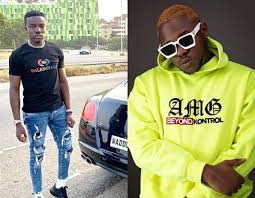 He was quizzed as to who he learns from in the industry and who he owes his success to and disclosed that Criss Waddle has and is still his only mentor through every step of the way. "My only mentor in the music industry is Waddle. Criss Waddle is my number one mentor," he said.
Medical has done immensely well for himself over the past few years with various nominations across board, international collaborations and has won awards in Ghana, including the rapper of the year award at the Vodafone Ghana Music Awards but before meeting Criss Waddle, was just a rapper.
On other platforms, he has credited Criss Waddle as the source of everything he owns in life so far.