The identities of two people killed in a mass shooting at a Baltimore block party have been revealed – as video emerged showing revelers twerking before bullets flew.
Baltimore City Police identified Kylis Fagbemi and Aaliyah Gonzales later the same day with Metro Crime Stoppers releasing images of the pair.
The shooting took place just after 12:30 a.m. at a block party in the Brooklyn Homes area in the southern part of the city, Acting Baltimore Police Commissioner Richard Worley said.
Kylis Fagbemi age and other details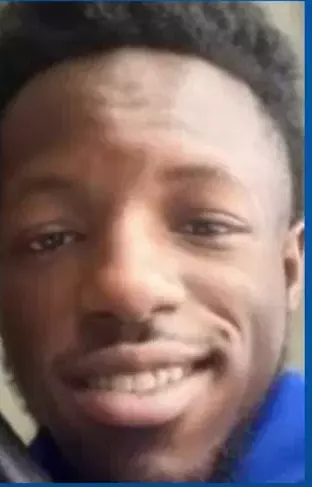 Kylis Fagbemi was 20 years old.
Not a lot is currently known about Kylis Fagbemi at the moment.
Aaliyah Gonzales and and other details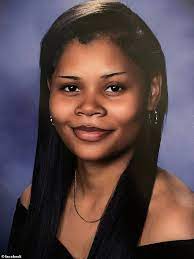 Aaliyah Gonzales was 18 years old.
A heart wrenching post to Facebook made by Gonzales' mother, Krystal, revealed the 18-year-old had recently graduated from high school.
The grieving mom was in disbelief posting pictures and videos of her daughter prior to her untimely death.
'MY BABY!!! Worst day of my life! I cannot do life without her. I NEED HER!!,' she captioned the post.
'Why would they do this to a perfect angel. I love you so much baby. I didn't get there fast enough. God this is a mistake!!! Please!!'
Hundreds commented on Krystal's post sharing their condolences.
Acting Baltimore Police Commissioner Richard Worley said out of the 28 other victims, at least 14 were minors. "All 30 of the victims are confirmed gunshot victims." According to police, the 28 other victims are as follows:
A 13-year-old female and a 13-year-old male
A 14-year-old female
Two 15-year-old females, and a 15-year-old male
Three 16-year-old females, and two 16-year-old males
Two 17-year-old females, and two 17-year-old males
Two 18-year-old females, and three 18-year-old males
Three 19-year-old females
A 20-year-old female
A 22-year-old male
A 23-year-old female
A 31-year-old male
A 32-year-old female
Worley called the crime scene "extensive" and said that other jurisdictions were working with them to figure out a motive for the shooting.
"We know for sure there is definitely more than one [suspect]. We don't know exactly how many, but we do know more than one person was shooting," said Worley.