Khanyi Mbau real name Khanyisile Mbau is a 35-year-old South African Musician, actress, television, and a tv host who was born and raised in Soweto.
Her rise to stardom commenced after she replaced late actress Lindiwe Chibi in the role of Doobsie in a series titled Muvhango – the replacement came after Lindiwe Chibi was shot by her boyfriend Dan Mokoena.
Since then, Khanyi has gone ahead to enjoy a career that can only be well described as controversial.
Date of Birth
She was born on October 15, 1985.
Age
Khanyi Mbau is currently 35 years old – 2021.
Education
Not much is known about Khanyi Mbau's education but what we know is that she attended what was supposed to be a white-only crèche called Flock on Eloff Street before enrolling at Bedfordview High School.
The next bit of information that is available to the public about her comes from 2005 when she was cast to play the character of Doobsie on the SABC2 soap opera, Muvhango.
Career
Khanyi Mbau began her acting career in the Muvhango series after the demise of actress Lindiwe Chibi – however, her time on the show was short-lived as she was dismissed due to the negative publicity that always seemed to be around her.
The particular incident that left producers with no option but to let her go was when she reportedly traveled outside the country to the Middle East without giving notice as Muvhango was still filming.
After her stint on the SABC2 soap opera came to an end, Khanyi joined the SABC1 hit drama series Mzansi in 2006, playing the role of Mbali.
Following the cancellation of the series, she moved to join the cast of After 9, another SABC1 drama series in 2007.
In 2011, the actress appeared alongside Bonang Matheba, JR, Tatum Keshwar, Dionne Song, Snotkop, and Loyiso Gola in the third season of the famed reality show, Tropika Island, which took place in Phuket, Thailand.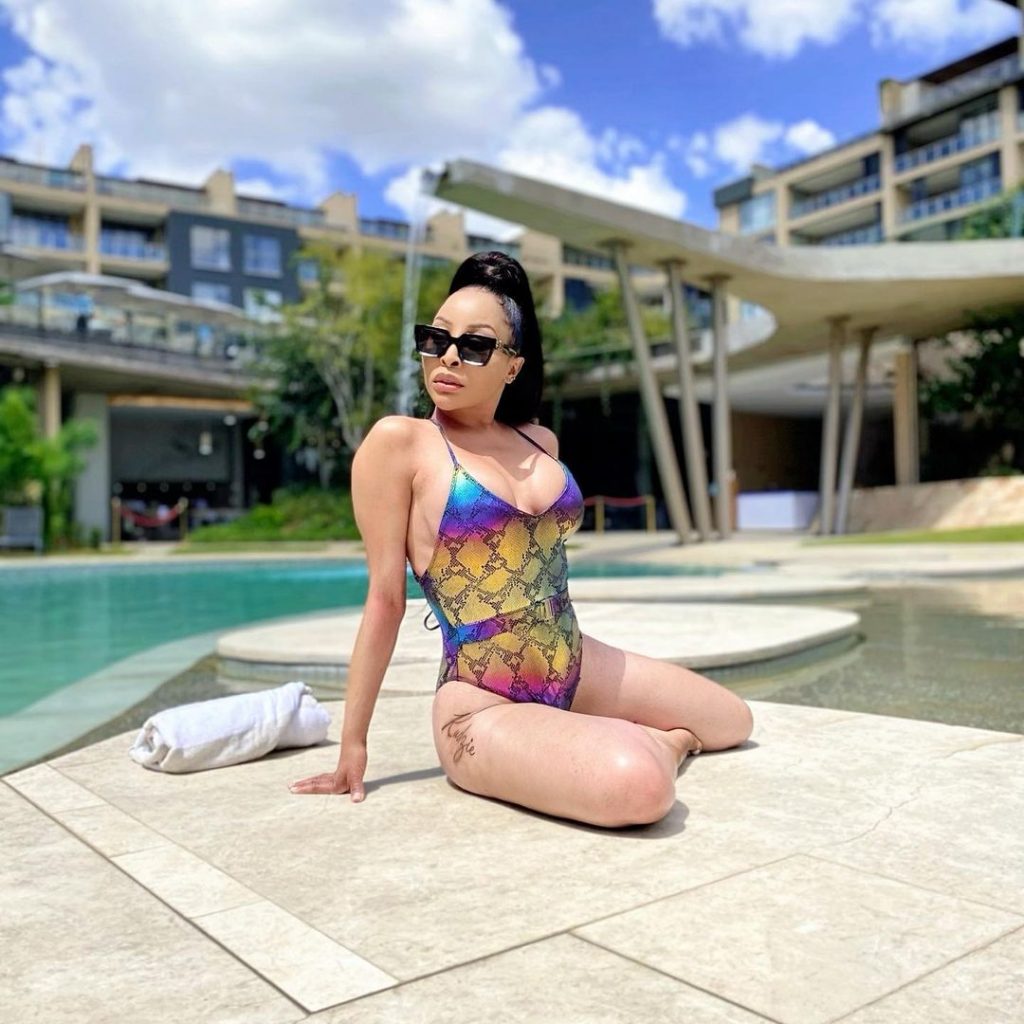 In March 2018, Mbau joined the cast of South Africa's most-watched TV show, Uzalo, on SABC 1, portraying the role of go-getter Dinekile aka Lady Die who is a shoplifter by trade and aspires for a lifelike her cousin MaNgcobo.
Having done short stints in jail for petty crimes and knows her way around the underworld, she has not achieved what she wants yet.
In July 2019, Mbau announced her return to the show for its 5th season.
Relationship
 

View this post on Instagram

 
Khanyi Mbau's personal life has been something of a fixture for South African tabloids since her debut in the entertainment industry.
Details of her partying, plastic surgeries, and relationships with millionaires have been worthy of grabbing the headlines of gossip columns.
But of all the men she has been involved with, Khanyi's most famous relationship was with Mandla Mthembu, who was about thirty years older than her when they first got together.
The former Robben Island prisoner turned millionaire was fifty when he married the then twenty-year-old beauty when she was four months pregnant with his child.
On the 24th of December, 2006, they welcomed a daughter.
In 2009, the pair divorced and Khanyi Mbau began dating 51-year-old married millionaire, Theunis Cronus.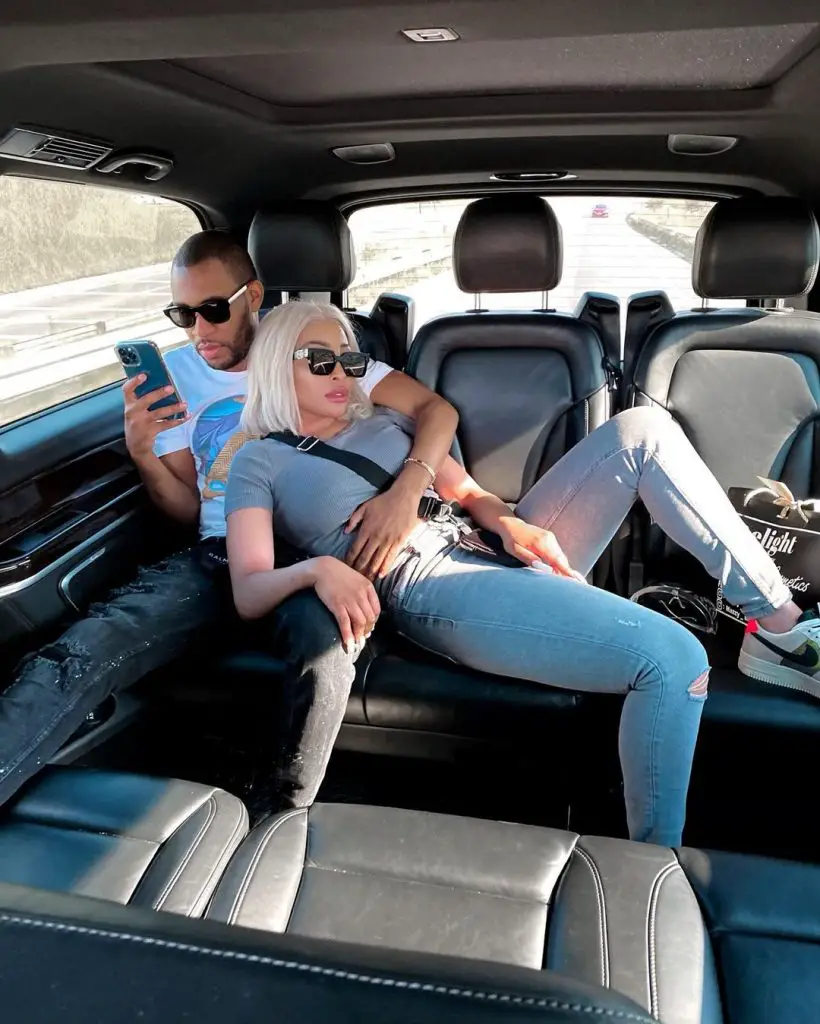 Their relationship was, however, short-lived and over by January 2010.
The next man she went on to publicly acknowledge to be her boyfriend was musician Tebogo Lerole.
This surprised many as Tebogo did not fit the mold of the type of men she had gotten accustomed to dating.
Their relationship is said to have begun in 2011 and it lasted for about seven years before Mbau took to social media to announce that they were going their separate ways in January 2018.
Net Worth
Will soon be updated.
Fact Check
We strive for accuracy and fairness.
If you see something that doesn't look right, email us at  [email protected]