Julia Budzinski, the eldest daughter of Toronto Blue Jays first base coach Mark Budzinski tragically died Saturday and the team said he will be away from the organization for a while.
Julia Budzinski, 17, died in a boating accident in Virginia, the Richmond Times-Dispatch reported, citing the family.
The details surrounding the incident were unclear.
Glen Allen High School, where Julia was a multisport athlete, a National Honor Society member and involved with the Fellowship of Christian Athletes, held a vigil for the student Sunday night.
The Blue Jays held a moment of silence for Budzinski's daughter at the Rogers Centre.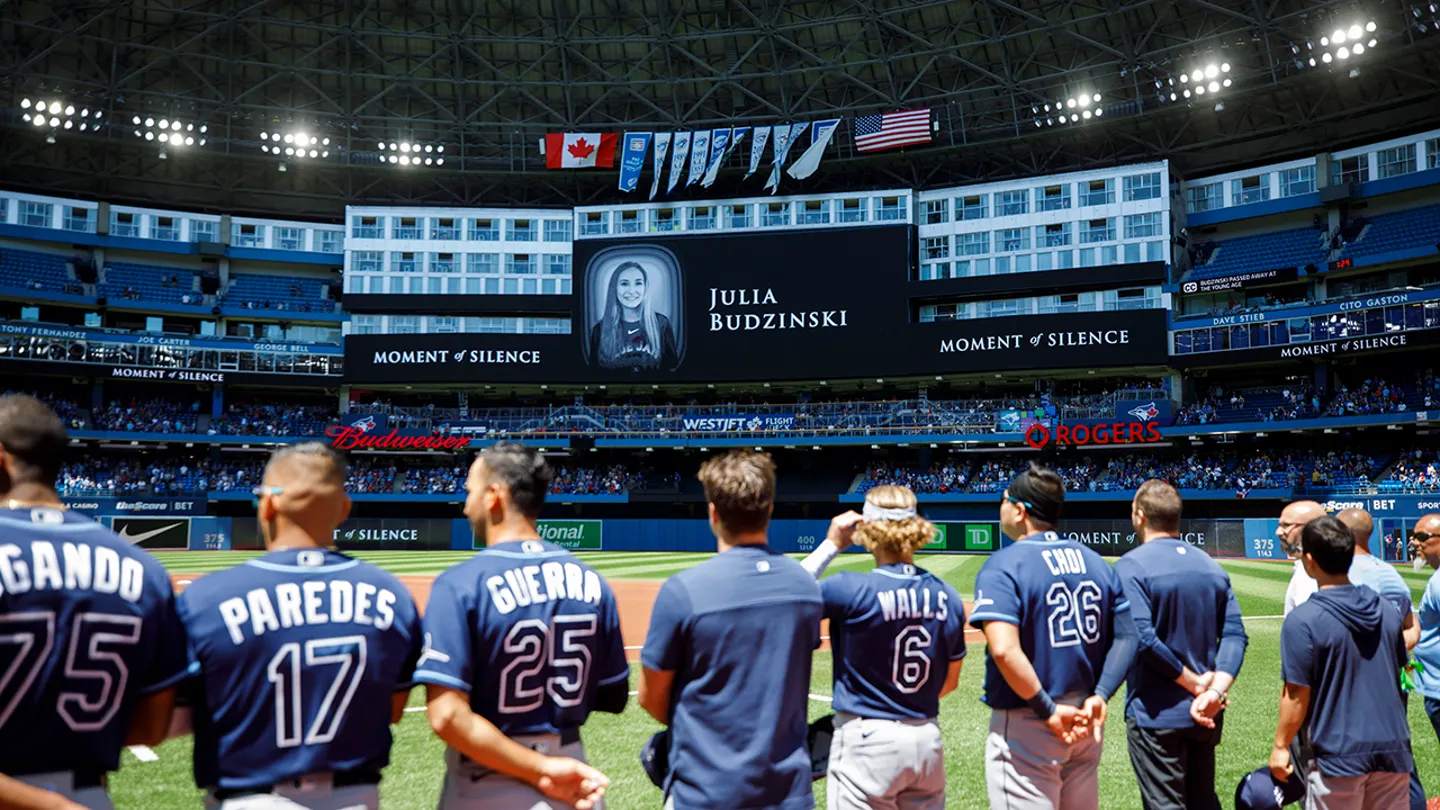 "The Budzinskis have been part of our Blue Jays family over the last four seasons," general manager Ross Atkins said in a statement. "This devastating loss is felt by our entire organization and we grieve alongside Bud and his family. I have known Bud for more than 25 years and have always admired his commitment as a dad and husband first. He is loved and well-respected by our entire clubhouse and holds a special place in all our hearts."
Budzinski left the dugout Saturday to be with his family.
Blue Jays manager Charlie Montoyo left the game as well.
Montoyo said he understood that things were bigger than the game of baseball.
His youngest son was born with a rare heart defect and has undergone several surgeries.
Julia Budzinski played varsity soccer and volleyball at Glen Allen High School, which held a vigil for the teenager Sunday evening.
High school principal Reginald Davenport, said: 'It's with a heavy heart to announce that the GAHS family is dealing with the lost life of a student.'