A Maryland man, Jonathan Toebbe, and his wife, Diana Toebbe, were sentenced Wednesday for plotting to sell submarine secrets to a foreign country – often hidden in chewing gum wrappers to peanut butter sandwiches.
44-year-old Jonathan Toebbe, of Annapolis, was sentenced to 19 years and 4 months of incarceration and fined $45,700, authorities said.
His wife, 46-year-old Diana Toebbe, was sentenced to 21 years and 10 months of incarceration and fined $50,000.
How Jonathan Toebbe and wife planned to sell nuclear sub secrets to Brazil
According to court documents, Diana acted as a lookout while her husband delivered highly-classified information on nuclear submarine technology to the foreign buyer in a series of 'dead drops' in the region around their Annapolis, Maryland, home.
Jonathan was accused of depositing memory cards containing government secrets, concealing them in objects such as a chewing gum wrapper, a Band-Aid wrapper and a peanut butter sandwich.
The foreign buyer was not identified by the US authorities but The New York Times, citing people briefed on the investigation, said the country was Brazil.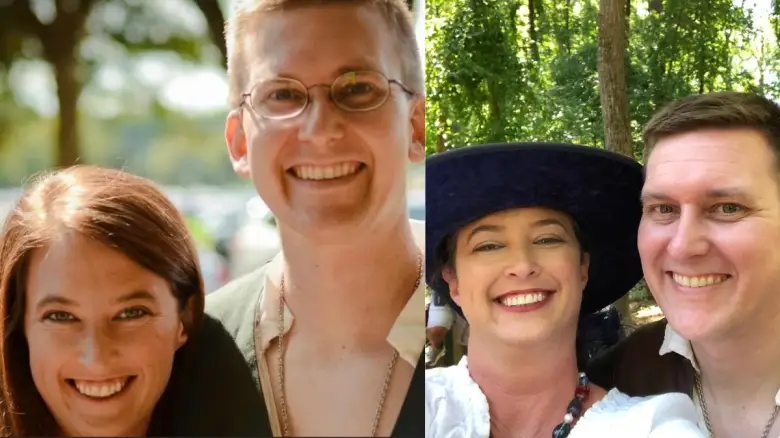 The New York Times reported Brazilian officials alerted the FBI after receiving a package from Jonathan Toebbe with Navy documents and instructions about how to contact him.
The FBI then pretended to be an agent of another country.
In a series of dead drops, Jonathan Toebbe passed military secrets to his contact.
Who is Jonathan Toebbe?
According to court documents, at the time of his arrest, Jonathan Toebbe was an employee of the Department of the Navy who served as a nuclear engineer and was assigned to the Naval Nuclear Propulsion Program, also known as Naval Reactors.
He held an active national security clearance through the Department of Defense, giving him access to "Restricted Data" within the meaning of the Atomic Energy Act.
Restricted Data concerns design, manufacture or utilization of atomic weapons, or production of Special Nuclear Material (SNM), or use of SNM in the production of energy – such as naval reactors.
Jonathan Toebbe worked with and had access to information concerning naval nuclear propulsion including information related to military sensitive design elements, operating parameters and performance characteristics of the reactors for nuclear powered warships.
Fact Check
We strive for accuracy and fairness.
If you see something that doesn't look right, email us at  [email protected]