Head judge on Strictly Come Dancing for over a decade, Len Goodman passed away on 24 April 2023 aged 79.
He is survived by his wife, Sue Goodman and a son, James William Goodman, who also pursued a career in showbiz, following in his father's footsteps.
Here is what we know about James William Goodman, Len Goodman's son.
Who is James William Goodman?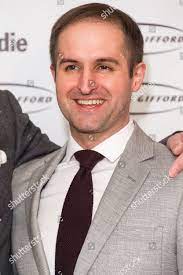 James William Goodman ( January 26, 1981 – age 42 ) is a trained British dancer and the only son of Len Goodman
James, born in Bethnal Green, is Len's son from a prior relationship with a woman named Lesley.
He is a Latin and ballroom dancer and he teaches at his father's dance hub, Goodman Dance Academy.
James was one of the judges at a charity dance event organized by Step by Step Dance School, in aid of Cynthia Spencer Hospice in Northampton.
He is married to Sophie Goodman and the couple shares two children.
Their firstborn, Alice, arrived in 2015
Alice was later joined by her brother, Dan, in 2019.
How many children did Len Goodman have?
Len Goodman was first married to his dance partner Cherry Kingston in 1972, but they divorced in 1987 without sharing any children.
James is the only child of Len Goodman.
Len had a long-term relationship with his mother Lesley. The couple split when James was 12 and James moved with his mother to the Isle of Wight.
Len then married Sue Barrett in 2012 and they remained married until he died.
Fact Check
We strive for accuracy and fairness.
If you see something that doesn't look right, email us at  [email protected]