IROKOTV has changed the way Ghanaians consume content over the last four years. 
Comparatively to Netflix, IROKOTV offers hundreds of high-quality Ghanaian and Nigerian movies. 
The platform offers a variety of innovative services to its customers in addition to offering African movies and related content. 
Due to its innovative plans, IROKOTV is an ideal vehicle to help you transition from DVDs to streaming. 
If you have never used another streaming service before, getting started with the platform is not difficult. 
Movies and content available on IROKTV 
The streaming platform launched in 2011 and has become a hub for African movies. 
Although some of its policies have changed to fit in with the current market, it remains an ideal platform for users who want to watch movies from Nigeria and Ghana. 
As of now, there are more than 10,000 movies and TV shows available on the streaming platform. 
Generally, they are reliably produced within the platform's guidelines. 
The platform has however begun investing in productions, becoming the first African channel to produce its own original series, similar to Netflix Originals. 
How to register on IROKOTV 
You can register on the platform in two ways. 
They include: 
Sign up on the platform using the sign-up page is the only official way to register. 

Unlike the app option, it is faster, and you will not be redirected out of the app. 

To signup on IROKOTV:

Visit the signup page 

You can sign up using Email, Facebook, or a mobile device. 

The IROKOTV PIN will be sent to you via email or mobile phone 

After verification, enter a new customised PIN 

Choose the streaming plan that suits you best 

Select a payment method to complete the process
You can register on your PC or Mac using this process. 
This process may be slow and unresponsive for mobile users. 
Fortunately, you can also register via the official app. 
Registration on the IROKOTV app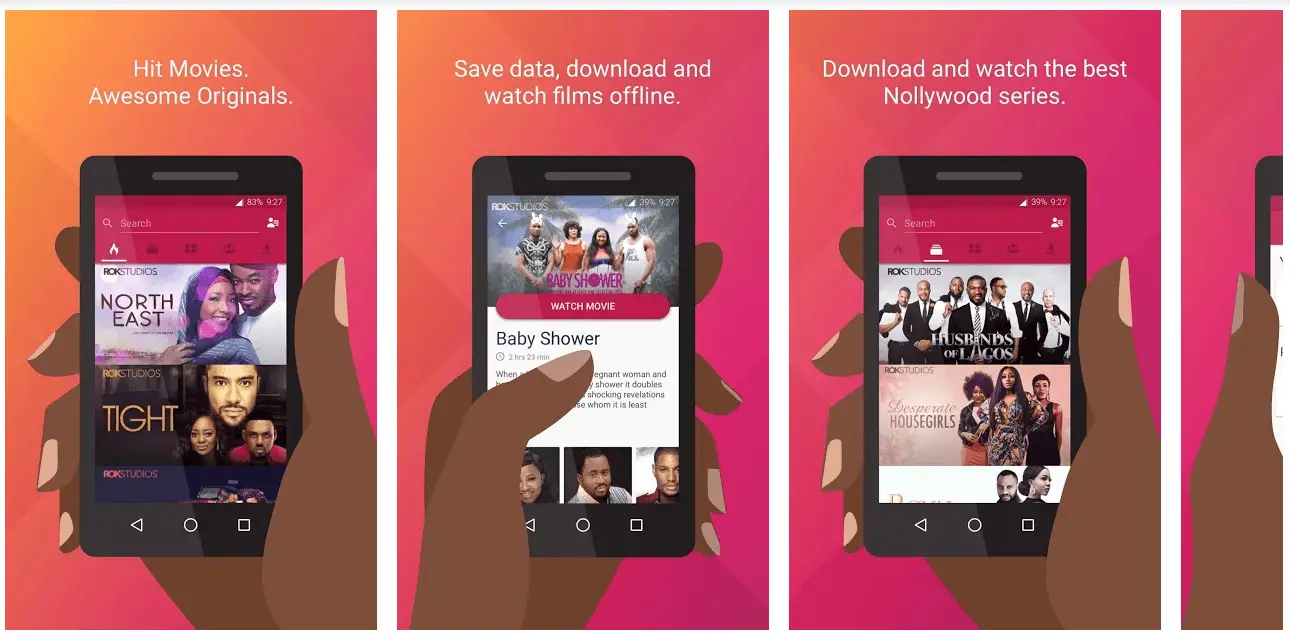 You can also register on IROKOTV's iOS and Android apps, besides the official sign up page. 
Once the app has been downloaded on your phone: 
Go to the signup option. 

Use either your Mobile, Email or Facebook to create an account 

Enter the verification PIN sent to your Email or phone mobile 

Create a new PIN
Once you have created an account on the app, follow the onscreen instructions, such as selecting your preferred plan. 
Then, complete the process by choosing your preferred payment method. 
How to pay for IROKOTV 
After choosing your preferred IROKOTV subscription, you'll need to pay for it. 
There are three ways to pay, which is: 
Because of the efficiency of mobile money, it is currently the most popular method for paying IROKOTV. 
The correct amount should be paid to 0546178262 when buying a watching voucher. 
Your account will be credited instantly. 
For any delays, feel free to contact customer service using any of the three options below. 
Alternatively, you can pay for Nollywood movies with your bank or credit card. 
Unlike mobile money, the platform automatically deducts the correct amount depending on your plan. 
Downloading IROKOTV movies and the available options
Streaming movies and shows are available after paying a subscription fee. 
However, downloading shows on your mobile phone is the best way to enjoy content on this platform as there are no internet buffers. 
Make sure you have enough space on your device before clicking IROKOTV Yoruba movies download. 
Remove videos and backup photos from your gallery if you don't have enough space. 
IROKOTV download option only works for mobile users. For PC and TV users, you can only stream. 
The IROKOTV app has an automatic feature that selects the video quality according to your internet connection, so you can stream across all types of connections.